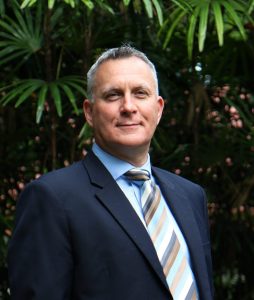 Robert Randall
Principal
Robert brings with him 25 years of educational experience in both the UK and Singapore. He joins us from Tanglin Trust School, Singapore where for the past 14 years he has successfully held several senior leadership positions including the Head of Sixth Form and Assistant Head. He went to school and university in London where he developed his passion for rugby and education. Upon completing his teacher training in 1996, Robert worked at The London Oratory School teaching Economics and Business to both GCSE and A level. He also became a Housemaster and Head of Department during his time at the Oratory where he gained and developed extensive academic and pastoral leadership experience.
In 2007, after eleven years in London, he joined Tanglin Trust School, Singapore as the Head of Sixth Form where he was responsible for leading the introduction of the IB Diploma Programme alongside the well-established A Level curriculum. He later went on to become an Assistant Headteacher responsible for Teaching & Learning and then led the Upper school where he was responsible for the academic and pastoral needs of students aged 14 – 16. 
Since August 2018, he has been the Deputy Headteacher – Academic with responsibility for all academic matters working very closely with the Head of the Senior School and Deputy Headteacher (Pastoral) on both a daily and strategic basis.
In October 2020, Robert gained his NPQH (National Professional Qualification for Headship) from University College London/Institute of Education. His final project focused on leading a change in the assessment and culture of the school to improve student progress and attainment to address concerns regarding student well-being and mental health. 
With his stellar track record and extensive experience in both pastoral and academic matters, we are confident that Robert has the skills to effectively lead the school into its next stage of development. His knowledge of international education within Singapore will prove a tremendous asset as we move forward. Robert also brings with him leadership experience in a top school in London prior to joining Tanglin Trust.
Robert is a motivated and committed senior leader who strongly believes in a value-based education system where the student is placed at the heart of the decision-making process. Fundamental to his beliefs is the view that every student should be provided with the opportunities to be the best they can be both in and out of the classroom.
His educational philosophy is clearly aligned with our ethos and values, and we are very excited about his appointment. He has a strong belief that a successful school should be a happy and thriving learning community where each child is provided with the opportunity to flourish and be the very best they can be.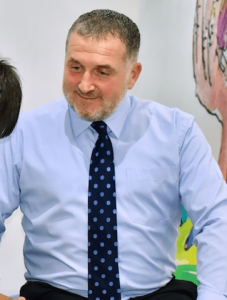 Paul McConnell
Head of Secondary and IGCSE Coordinator
Paul joins us from the Nord Anglia Education Group, whom he has been with since his first international teaching position at the Regents International School in Thailand. He was promoted within the Group to take up his first Headship position in Qatar in 2016 and joined the well-established British School of Guangzhou (BSG) in China as the Head of Secondary in 2018. Paul had graduated from Moray House Institute of Education in Edinburgh with a BEd (Hons) in Physical Education. He has spent his last 26 years immersed in education, with the first 14 years spent working across a range of schools in England, including the special education sector.
Paul believes that education should be inclusive and supportive; all students should be guided to find the balance between academic challenge and personal growth. He is committed to nurturing young adults who are fully prepared to enter a changing world that requires respect, confidence and academic creativity.
Paul will be joined by his wife Roslyn, who has also joined the EtonHouse family as an early years teacher at the Mountbatten 718 campus. They have two daughters who thrived in the international school context and are now working as Primary school teachers in Europe. It is clear that McConnell's family business is in education!
Whilst in the UK, Paul had spent ten years in the British Army Reserve. This experience, added to a love for sports, leaves Paul with a wide-ranging set of hobbies and passions. Skiing, diving, golf and, more recently, road cycling are things you will find him doing as they are connected to his family's passion for travel and adventure. Cleaning his new bike, listening to music, and reading are ways he relaxes and looks after his wellbeing.
Paul is delighted to be joining the EtonHouse family of schools. He looks forward to establishing strong relationships with the students, parents and teachers and immersing himself in the EtonHouse Orchard campus community.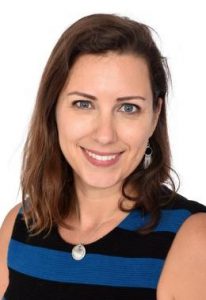 Maggie Dawson
PYP Coordinator
Before joining EtonHouse International School Orchard, Maggie was the PYP coordinator at the International School of Penang (Uplands). During her time at Uplands, Maggie led the school through an IB evaluation, mentored teachers who were new to the PYP curriculum, and networked with other schools within the region. Through this experience, Maggie has become more knowledgeable about the curriculum, as well as the unique needs of different stakeholders within the learning community. 
Originally from Vancouver, Canada, Maggie has been working internationally in PYP schools for the past 13 years. She worked as a PYP teacher at the International School of Ulaanbaatar, Mongolia, and facilitated the middle school outdoor education programme. She then spent eight years teaching at Chatsworth International School (Orchard) in Singapore. At Chatsworth, she held various leadership positions and worked as part of the primary leadership team to coordinate teaching teams and lead curriculum reviews. As an educator, she is passionate about inquiry learning, developing student agency, and fostering international mindedness. 
Maggie has a Bachelor of Arts in International Development Studies, a Bachelor of Education, and a Masters of Education focusing on Literacy Education. Maggie also has additional qualifications in teaching English language learners and concept-based curriculum and instruction. Prior to teaching, Maggie worked in Ghana, West Africa, and in a First Nations community in Northern Canada on projects that aimed to improve individuals' access to basic education. 
Maggie is committed to fostering an open-minded and collaborative learning environment and is looking forward to joining the team at EtonHouse.