Henry's Family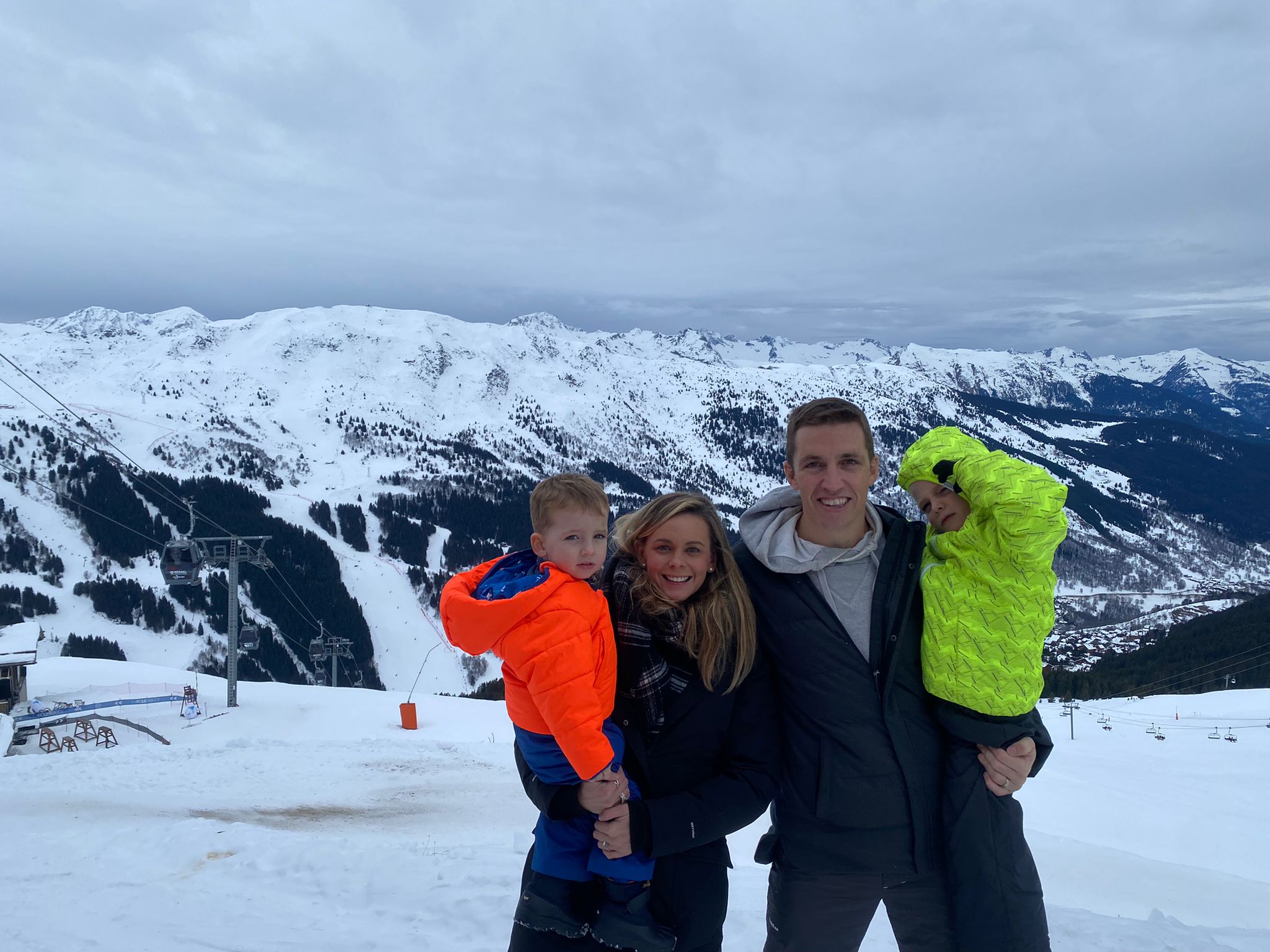 We have loved watching Henry grow in such a nurturing environment, and to be part of such a welcoming community at Islander. 
His teacher, Miss Charleen, has ignited many interesting topics that Henry has loved to learn about, and we are thankful for her approach and care to engage and foster his energetic love of life. 
Jennifer, Mother of Henry
April's Family
April started Islander Pre-school in February 2018 when she turned 2 years old. 
Islander was the first school for her. While we were choosing the perfect school for April, our priorities for school were to be safe, clean, provide good learning opportunities with a nice balance between learning and playing, provide good food and has professional and loving staff. We also wanted a school with a big outdoor area so she could spend time outside. Islander Pre-School met all our requirements! 
The location is great and pre-covid there were nice school trips to the beach on Sentosa and to other places. The school also organised many in-school events and April particularly enjoyed the Christmas activities. 
April spent an amazing 4 years in Islander Pre-school, she loves all her teachers and friends, she learned a lot and has become a mature girl, everyone was very caring and supportive throughout all 4 years. 
Now it's time for April to move on and start a big school but Islander Pre-School will always stay in our hearts.
Irina and Richard, Parents of April
Alfred's Family
Thank you so much for giving Alfred such a wonderful and nurturing experience during his early years of development. Both my children have been so incredibly blessed to be a part of such a beautiful community that has shown them kindness, respect and allowed them to grow and develop in a safe and enjoyable environment. My husband and I are extremely grateful for all your support throughout the years and we wish you all the best of success in your future endeavours. I absolutely adore the book you gave Alfred on his last day. It was so thoughtful and kind it made me cry. I will cherish it forever. 
Thank you so much for everything. I will always hold the Islander in a special place in my heart.  
Felicity O'Connell, Parent of Alfred
I would like to thank both of you and the whole of the Islander team for this entire journey. The love and care which a child deserves in his/ her earlier years has been given in the right manner by the entire team of Islander. Aanya is very happy and very lucky to have spent her preschool years in Islander preschool. You all are awesome and very much appreciated for all your hard work and dedication. Keep up the great work. You all rock!!
Vandana, Parent of Aanya
Kuznetsova's Family
Congratulations with the graduation of K2!
Thank you very much for everything you did and do, and special thanks for this celebration – it was really important milestone for our family! Sad that due to covid-restriction it was impossible to be in person, but at least we were able to watch it in live streaming and the ceremony and performances were such heartwarming.
We are glad that Simon can stay at the Islander a bit longer – it's really lovely place for him to be.
We want to wish all the best to the school and to you.
Anna and Dmitry, Parents of Simon
Krilova's Family
I would like to express my gratitude for all the amazing care that Maxim received in the past almost 2 years with you guys.
Thanks to you and great teachers for doing an exceptionally good job with our kids in learning, playing and just caring for them.
I would also like to say big thanks to teachers Xin Rong and Joanne Yap. Maxim loves them very much and going to miss them a lot.
Vera, Parent of Maxim
Strømsø's Family
I just wanted to drop you an email to thank you for the wonderful sessions you make for the children. Sonja is enjoying them so much, and every morning she is asking if she is talking to Miss Yu Bin today.
The sessions are so engaging, she is almost going through the screen.
The two videos you have made for them are so cute and professionally put together, and it's easy to see that you put a lot of effort into the small details.
So a BIG thank you and keep up the good work. You truly are a big star for the kids.
Sonja misses you and can't wait for the school to open again.
Janne, Parent of Sonja