EtonHouse believes that children should take ownership of their learning. When children are happy and engaged, learning happens naturally and spontaneously. Open-mindedness, critical thinking skills, and a life-long love for learning are just as essential as acquiring knowledge.
This thinking was the motivation behind our inquiry-based pedagogy that revolutionised the early years approach almost 30 years ago. Today, we continue to be a leader in education, providing a through-train K-12 education pathway from Infant Care to High School in Singapore and in 9 other countries.
The group, headquartered in Singapore, has a significant presence in China. There are more than 120 schools in 10 countries, including 9 International Baccalaureate (IB) schools. The EtonHouse Group also runs E-Bridge, which is part of the Singapore government's Anchor Operator (AOP) Scheme that operates affordable Pre-Schools in Singapore, and Middleton International School — an affordable through-train international school. 
Vision: Shaping the future through education
Mission: Developing confident and capable global citizens
Our mission as a community of educators is to empower your child to become a curious and engaged life-long learner, and a confident and capable global citizen.
As an international school group, we do not want to follow education systems that skew towards grades and tests, we want to lead. Our vision is to help shape the future through holistic programmes that integrate inter and intra-personal development, skills, and academia.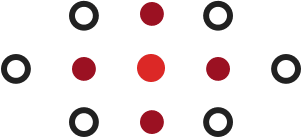 Where students receive personalised academic and pastoral support​

With a respectable track record of accreditations and successful graduates over 2 decade​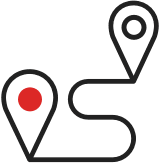 That offer comprehensive through-train programmes from infant care to high school
Internationally RecognisedProgrammes
Offering the EtonHouse ITL, IB PYP, IGCSE and International A-Levels programmes, the EtonHouse schools adhere to international best practice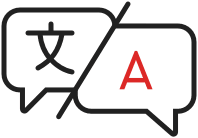 Excellent Bilingual Programme
An established record of developing a strong bilingual and bicultural foundation starting from the youngest age group
EtonHouse schools regard the child as the first and singularly most important consideration. How we view our learners determines our interactions with them.
In our schools, we view learners as competent thinkers and communicators. They are:
Curious

Communicative

Capable

Confident

Respected
The 'image of learners' informs not only our philosophy, curriculum, and environment design but also our training and recruitment.
Our teachers are a community of life-long learners who are committed to working with colleagues, children, and families to create genuinely responsive and meaningful learning for your children. They recognise the importance of observing each child within a socio-cultural context and using inquiry and exploration as central modes of learning. They make teaching and learning visible as they invest time and effort into developing deeply reflective pedagogical documentation.  
We believe the environment acts as the third teacher and is a reflection of the philosophy and pedagogy that the school subscribes to.
For example, when you walk into a classroom where documentation is at the child's eye level, and each child's work is beautifully displayed, it reflects that the child is respected and is at the centre of all decision making.
An environment can be intentionally designed to inspire exploration, collaboration, and creativity, or it can be laid out in a way that encourages individual work.
In our schools, you will see materials and provocations laid out in purposeful ways to spark curiosity and conversations. You will find resources that are developed based on sustainable practice and aesthetically designed spaces that are deeply respectful of our students' interests and contexts. There are also plenty of opportunities to integrate indoor and outdoor learning seamlessly.
Wherever you look, you will find evidence of children being true collaborators taking ownership of their learning and the design of the environment.
This sense of ownership translates into the older years as well. When the Secondary School campus was designed on Orchard Road, the teachers asked the students what they would like to see in their school. Their ideas translated into a modern and respectful spaces that support creativity, collaboration and community.
Learning is interdisciplinary and interconnected such that outcomes in one subject flow into others, allowing students to make meaningful connections through experiential tasks. For example, map skills in Geography might feed into coordinates and scale in Mathematics, which in turn, inform orienteering in Outdoor Education. Our environments seamlessly integrate to enable learning to happen naturally and spontaneously.
Curriculum, EtonHouse Orchard