Our parents share what it means to be a part of our close-knit community that puts children at the heart of all learning experiences.
Nichol, mother of Sascha, Shaia, Xander and Skylar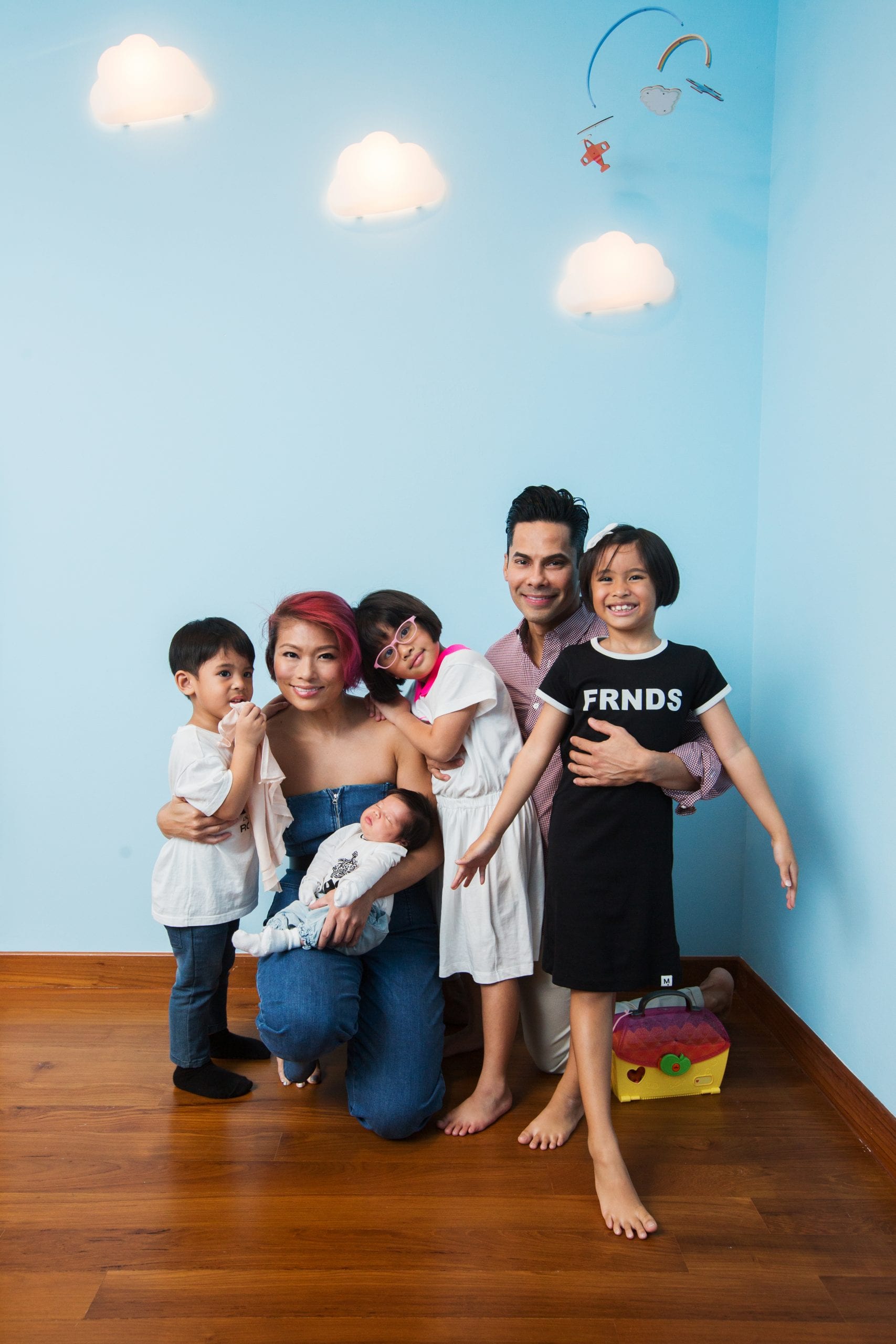 My eldest attended EtonHouse since she was 18 months in 2014 and as we wanted to expose her to the international curriculum in her early years, we placed her in Claymore. Subsequently, we transferred her to Robertson Walk when the new campus opened up on a local system. We wanted to better prepare her for the local system before she turned 7 and EtonHouse Robertson Walk provided her with a great opportunity to transition with the teaching based on the same philosophies and values despite some differences in the curriculum.
We are very happy with the nurturing environment paired with an international mix of students at Robertson Walk that also allowed for our children to learn from diverse backgrounds. Shaia, Our second born joined her sister in 2016 and Xander joined his sisters in 2018. The caring nature of the teachers also allowed me to entrust the school with our children as I was a busy career mummy. Skylar our youngest will also be joining the Robertson Family in May 2021.
I feel that whilst every school will have their strengths and weaknesses, EtonHouse has continuously strived to improve or better themselves with feedback from parents and stakeholders which is important in this fast-paced world of education. The importance of each child's value systems also plays through in many aspects of their teachings regardless of which teacher takes over the class. This consistency is of utmost importance to us as a family.
Overall, EtonHouse Robertson Walk has built a foundation for our children to enjoy learning throughout their growing up years and importantly, they have built managed to build friendships and learnt extensively from their little friends from all over the world. Even the aunties and caregivers at the school made the children feel loved and taken care of. Giving us parents peace of mind.
Thank you to the teachers and team at EtonHouse Robertson Walk for making a difference in our children's lives.
Amanda Lucas, mother of Lachlan and Maddison 
I have two children attending EtonHouse Pre-School at Robertson Walk.  Our family has been very impressed with the personal and loving care from the teachers and administration. Each child is part of the school community. The school has also included a lot of family involvement. The curriculum is very well balanced and helps develop our children socially, emotionally, and intellectually while providing a genuinely multicultural experience that the children love.
Tian Yuhui, mother of Emily Tian 
伊顿幼儿园拥有创新的学习环境,负有责任心和耐心的教职员工,是家长们的完美选择。我喜欢教师对每个小朋友独特的关注和支持。他们欣赏孩子的长处,帮助他们改善自己的弱点。我女儿入学一年已来,她的沟通技巧,社交能力都有很大的提高,也变得更加自信。她很喜欢她的老师和同学,每天都很享受学校生活!
EtonHouse Pre-School at Robertson Walk is a wonderful preschool with an innovative learning environment, responsible and caring staff. I love the attention, support and effort teachers put into understanding each child individually. They appreciate the child's strengths and help them improve their weaknesses. My daughter has developed her communication skills, social skills and become more confident since she attended the school one year ago. She likes her teachers and classmates and enjoys going to school every day.
Mayumi Kodera, mother of Rinasa
シンガポールに家族で来ることになり1歳半の娘のためにいくつかのPre Schoolを見て回りました。EtonHouse Robertson Walk校は教室の広さと清潔さ、何より先生方のいきいきした雰囲気と全体の明るさがとても気に入り入学を決めました。レッジョ・エミリア教育理念に基づく創造的な教室空間やバラエティに富んだプログラムは子供にも魅力的なのか、先生や友達に早く会いたいと毎日走って教室に入っていくので、この学校を選んで本当によかったと思います。先生方は皆さん生徒の名前を覚えて家族のように接してくれます。外国人である私とも家族にとって、先生方やスタッフのみなさんのきめ細やかなフィードバックや温かい対応にはいつも助けられています。
EtonHouse Robertson Walk
Robertson Walk, 11 Unity Street, #02-20, Singapore 237995
Visit Us
Get Directions
Phone
+65 6221 1050
Fax
-
Email
robertsonwalk@etonhouse.edu.sg