Mandarin Immersion Programme

Developing Mandarin as a life-skill and essential communication tool
Research has shown that the early years is a critical phase for children to develop language skills, and our immersive Mandarin programme has been proven to cultivate in young children a genuine lifelong love for learning the Mandarin language.
In our unique Mandarin Immersion Programme, the curriculum is delivered entirely in Mandarin. Children are exposed to a considerable amount of time listening, speaking, and writing in Mandarin which is essential for any sustainable language development in the early years.  Having such exclusive language exposure offers the children a focused Mandarin-speaking environment, which many do not have in their home environment. The curriculum delivery through the inquiry-based approach will make the experiences fun, engaging, and meaningful.
With extensive opportunities to communicate in Mandarin every single day, children are able to appreciate how useful and relevant the language is to their daily life. Over time, they are able to think and understand concepts in Mandarin.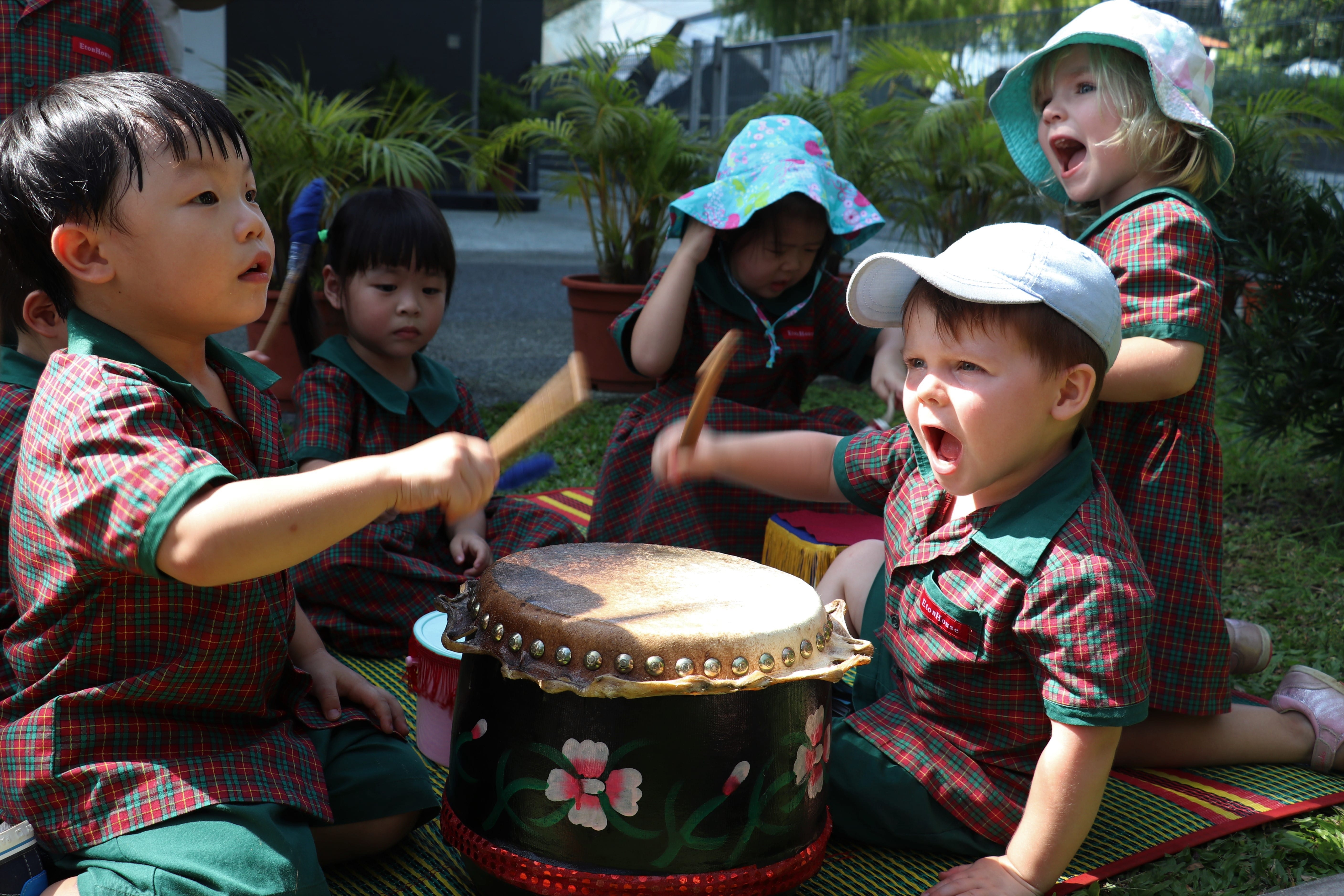 Learning Mandarin through an Established Inquiry Approach
We believe that Mandarin is a life skill, not just a subject to be taught in isolation. That is why in EtonHouse, Mandarin is naturally acquired through meaningful experiences based on children's interests.
The Mandarin environment is not intimidating to the children because at EtonHouse we emphasise on fostering a warm and nurturing relationship with children.  At EtonHouse, languages are not taught in structured and formal classes conducted in isolation, but naturally acquired through our Inquire, Think, Learn Curriculum, which is inquiry-based and individualised.  Therefore children learn at their own pace, while at the same time, being adequately challenged and inspired by their peers and the adults in the environment.
Children even develop a sound understanding of science, maths, arts, along with creative thinking and social competence, all while communicating in Mandarin!
Cultivating a genuine love for the language
On top of developing a life-long competence and interest in the language, our programme aims to develop an appreciation of the Chinese culture, as well as to nurture globally-focused and culturally competent children. Cultural immersion is, therefore, a critical part of our Mandarin programme and includes elements such as calligraphy, Chinese performing arts and inquiry projects on Chinese traditions, to name a few. Through Chinese holiday camps and Mandarin after-school clubs, children also engage in the language in a fun and engaging manner.
Book a tour to find out more about our Mandarin Immersion Programme!

EtonHouse Robertson Walk
Robertson Walk, 11 Unity Street, #02-20, Singapore 237995
Visit Us
Get Directions
Phone
+65 6221 1050
Fax
-
Email
robertsonwalk@etonhouse.edu.sg