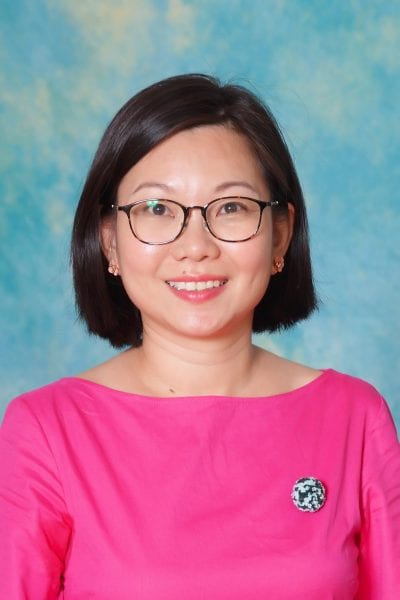 Wong Wei Sum
Wei Sum began her teaching career as an Early Intervention Specialist in Special Needs Education. She joined EtonHouse Vanda as a class teacher in 2012 and became Senior Teacher in 2018. She obtained her Master in Education specialising in Early Childhood from National Institute of Education (NTU) and is an active contributor to the Ministry of Education (MOE)'s Pre-School Education Branch – NEL Community.
Wei Sum firmly believes children have the right to their own learning and her teaching philosophy is grounded in both Reggio Emilia and the project approach where children should make choices for learning based on their interests. She draws motivation from the colleagues in Reggio Emilia and their educational philosophy and pedagogy which provided a 'mirror' against which she could reflect and better understand her own practices. As an educator, she recognises the importance of the 'pedagogy of listening', to listen beyond the spoken words and recognise the emotion behind them, giving meaning to and valuing those who offer it. She has had many learning opportunities in her line of teaching where her projects received great acclaim and were recognised by organisations like WWF. Her inquiry projects are shared with educators in EtonHouse and ECDA Peer Sharing platforms.
Wei Sum is influenced by the good practices and firm foundations laid by our previous principals, Ms Emelia Prayogo, Ms Ng Shu Ping and Ms Munia Ahmed. She shares that the school will not be possible without our dedicated teachers and supportive parents.
Learn more about Wei Sum in this exclusive Meet & Greet interview.
EtonHouse Vanda
1 Vanda Road, Singapore 287771
Visit Us
Get Directions
Phone
+65 6468 7880
Fax
+65 6468 7881
Email
vanda@etonhouse.edu.sg