Integrated Inquire.Think.Learn Curriculum
EtonHouse Vanda believes the features of an effective high-quality early childhood education program must include:
The child as central to all decision making and planning

The pedagogical consideration of listening to children

Positive, respectful, reciprocal relationships between children, parents and staff

The integration of knowledge, skills, dispositions and attitudes

Proactive social justice strategies

Play as the central mode of learning and development for the youngest children

Intellectually, socially and emotionally satisfying experiences

The active participation of families

A responsive and well-resourced physical environment
With the right focus, we have created a flexible and interactive curriculum for the children that challenges them to become more independent in doing everyday things and always curious about their environment.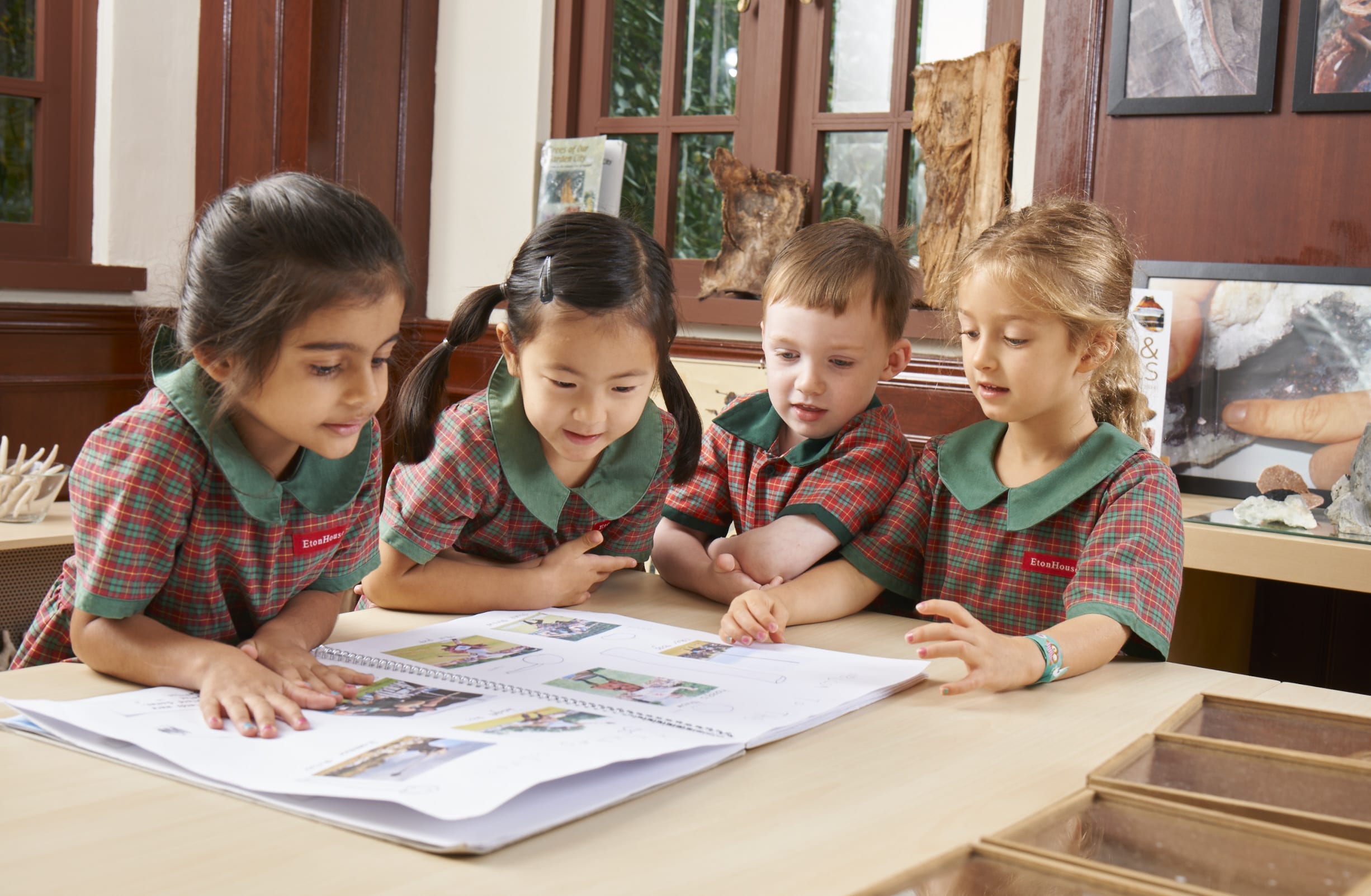 EtonHouse Vanda prides itself on providing a well-rounded curriculum that allows children to be exposed to a bilingual education in English and Mandarin. Both English and Mandarin educators adopt the roles as collegial partners in facilitating the process of children's thinking. This bilingual approach to learning has been extremely well-received by both local and expatriate families. Through a variety of teaching approaches and hands-on learning, children develop their listening, reading and writing skills in the language.
Parents value this programme for its role in preparing children for formal Mandarin curriculum in the local primary schools. The expatriate families appreciate the exposure that their child gets to the Chinese language, festivities, traditions and values.
Other enrichment courses provided by the school include:
Music and Movement

Physical Education
How does the Pre-Nursery programme look like?
Pre-Nursery is designed for toddlers from 18 months onwards. This group of children enjoys the freedom of being independent because they are walking and probably running. They have also started to walk up and down the stairs with or without help. We believe that toddlers are capable of constructing their own learning. Teachers are always observing what they know, what they are curious about and what challenges them. As their co-creators, the teachers will invite the toddlers to explore various experiences to nurture their curiosity and bring about a deeper connection to what they have already known.
EtonHouse Vanda
1 Vanda Road, Singapore 287771
Visit Us
Get Directions
Phone
+65 6468 7880
Fax
+65 6468 7881
Email
vanda@etonhouse.edu.sg