Amanda, Mother of Robyn and Lauren
"The loving teachers and staff, and the intimate size of the school. The whole Vanda team knows all the children and us parents. The children feel loved, safe and a real sense of belonging to Vanda, even after they graduate!"

David, Father of Amelia and Benjamin
"Small, close-knit environment. All of the teachers know Benjamin by name and truly seem to care about him and his education."
Shi Yan, Mother of Max
"The teachers are awesome, and outdoor space is thoughtfully designed to be safe yet nurturing."
Amy and Kenny, Parents of Katie and Chloe
"Ms Priya is a dedicated teacher who inspires her K1 students to explore and learn. She follows up on her students' areas of interest with fun exploratory activities. My child, Katie, always comes home sharing animatedly with me the many interesting things she does in school. There was once she taught me how to say 'Hello' in different languages. MS Priya is also a very competent teacher who actively partners with parents in the education of our children. Ms Priya taught Katie strategies to speak words using phonics, which helped heighten Katie's phonemic awareness. In Katie's own words, she "loves Ms Priya" because she "enjoys listening to her stories and learning new things from her".
Shera and Suji, Parents of Riddha
"I have known Wu Laoshi for more than 2 years. Wu Laoshi has the ability to bring positive discipline and manage effective interactions with her students. She helps to keep the children focused and on track so that they can keep up with the many requirements of being part of a team. I have also observed that she is willing to support children based on individual student assessment. She is kind, compassionate and helps with students who are struggling with one-to-one training to keep them from trailing behind. Above all, Ms Wu is wonderful with her children and they adore her. She is an excellent storyteller and captures the children's attention. Thank you, Wu Laoshi, for bringing so much to the children."
Sarah Cerreta, Parent of Ethan Cerreta (N2 Super Stars)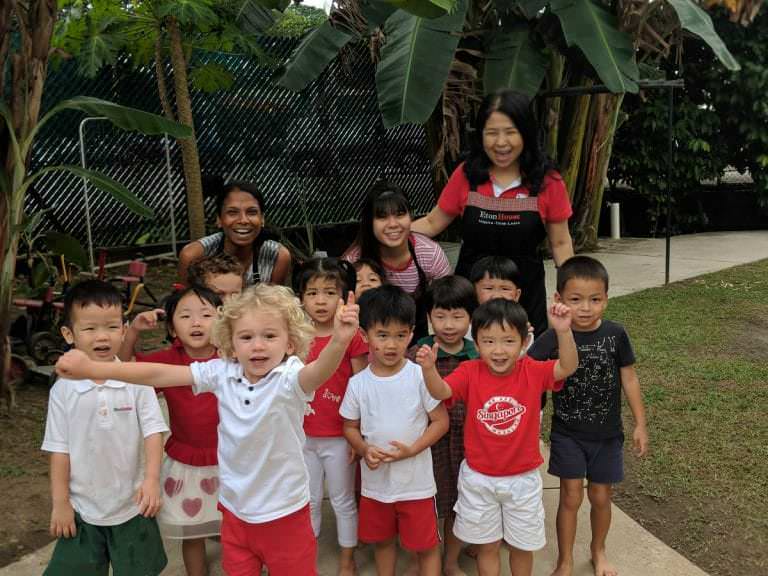 "Ms Shobah is truly the best! She deeply cares about each student in her class and makes everyone feel so valued and unique. Ms Shobah took the time to truly understand what Ethan was motivated by and found ways to weave it into the everyday environment. She carefully considers this for each child and crafts a fun and engaging curriculum around that assessment. I also really appreciate that she kept us in the loop about the goals and plans for the children and the school. I always felt comfortable talking to Ms Shobah about anything that came to mind, knowing that she would take our feedback and institute positive changes. Ethan has flourished under Ms Shobah's care and continues to talk about her all the time. All of the teachers and staff at Eton House Vanda are so pleasant and upbeat and create an environment where children can thrive. Thank you! "
Miguel & Andreina Perez, Parents of Silvana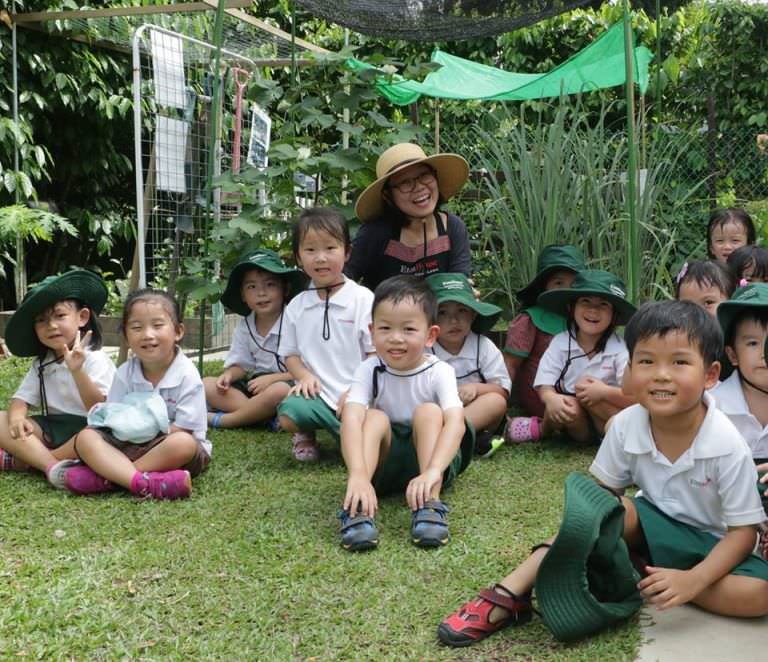 "…we still remember those days when we dropped our daughter to school and left her crying because she was not willing to stay. However, at the end of the day when we picked her up, Silvana was always happy and sharing all the activities she had done during the day and always speaking about her teacher. Ms Wei Sum managed to get Silvana feeling very comfortable and pleasant in class, we have seen it! Ms Wei Sum has demonstrated commitment in building strong relationships with children and the families. She has also displayed professionalism, leadership and charisma over the year.
Thanks very much Ms Wei Sum! Appreciate all your support in helping Silvana really enjoy her stay at EtonHouse."
Read this exclusive interview with Wei Sum
EtonHouse Vanda
1 Vanda Road, Singapore 287771
Visit Us
Get Directions
Phone
+65 6468 7880
Fax
+65 6468 7881
Email
vanda@etonhouse.edu.sg