Hear from our parents and alumni.
Ito Family
Hideo and Mika, Japanese
Parents of Karin (K2)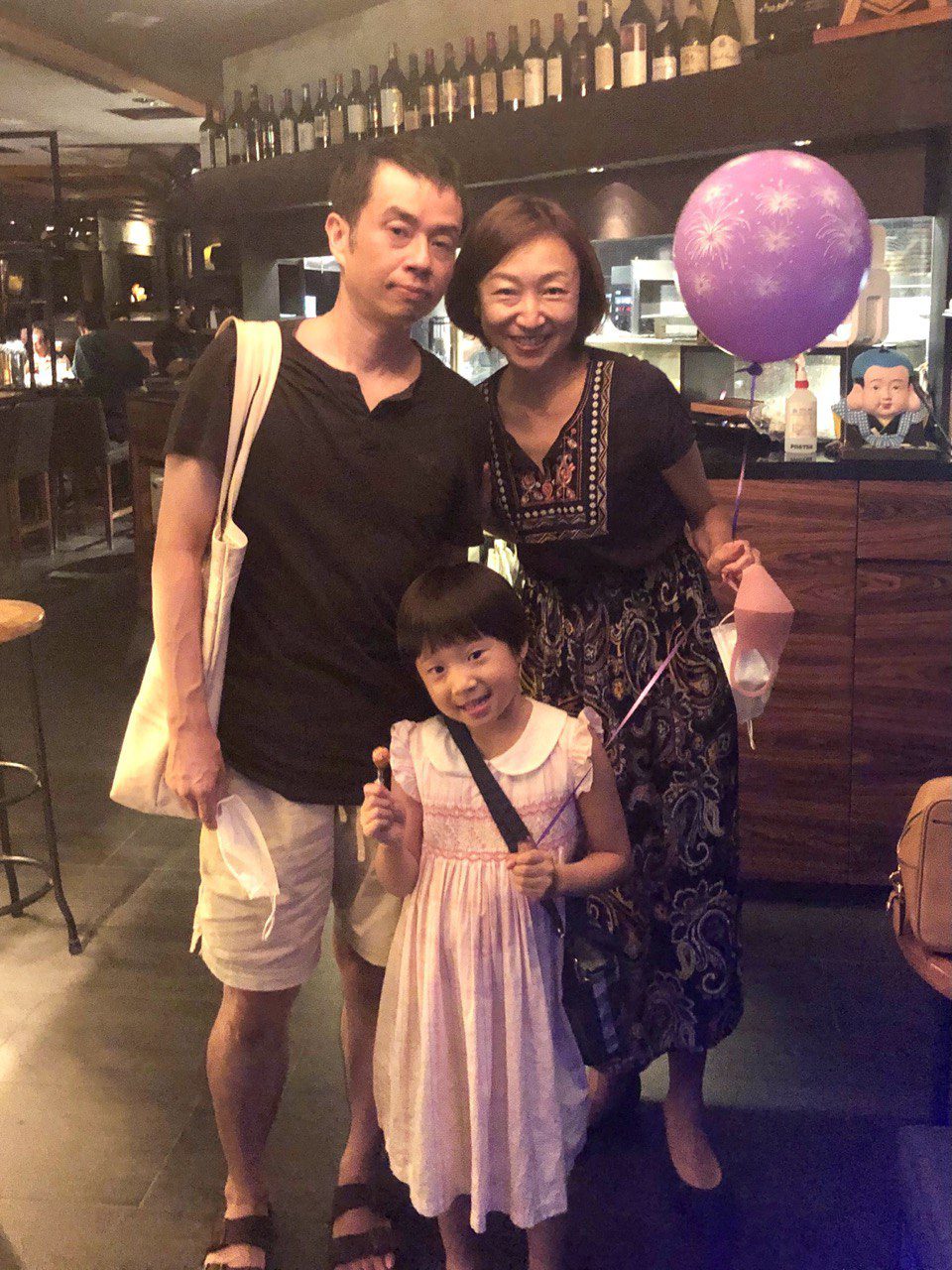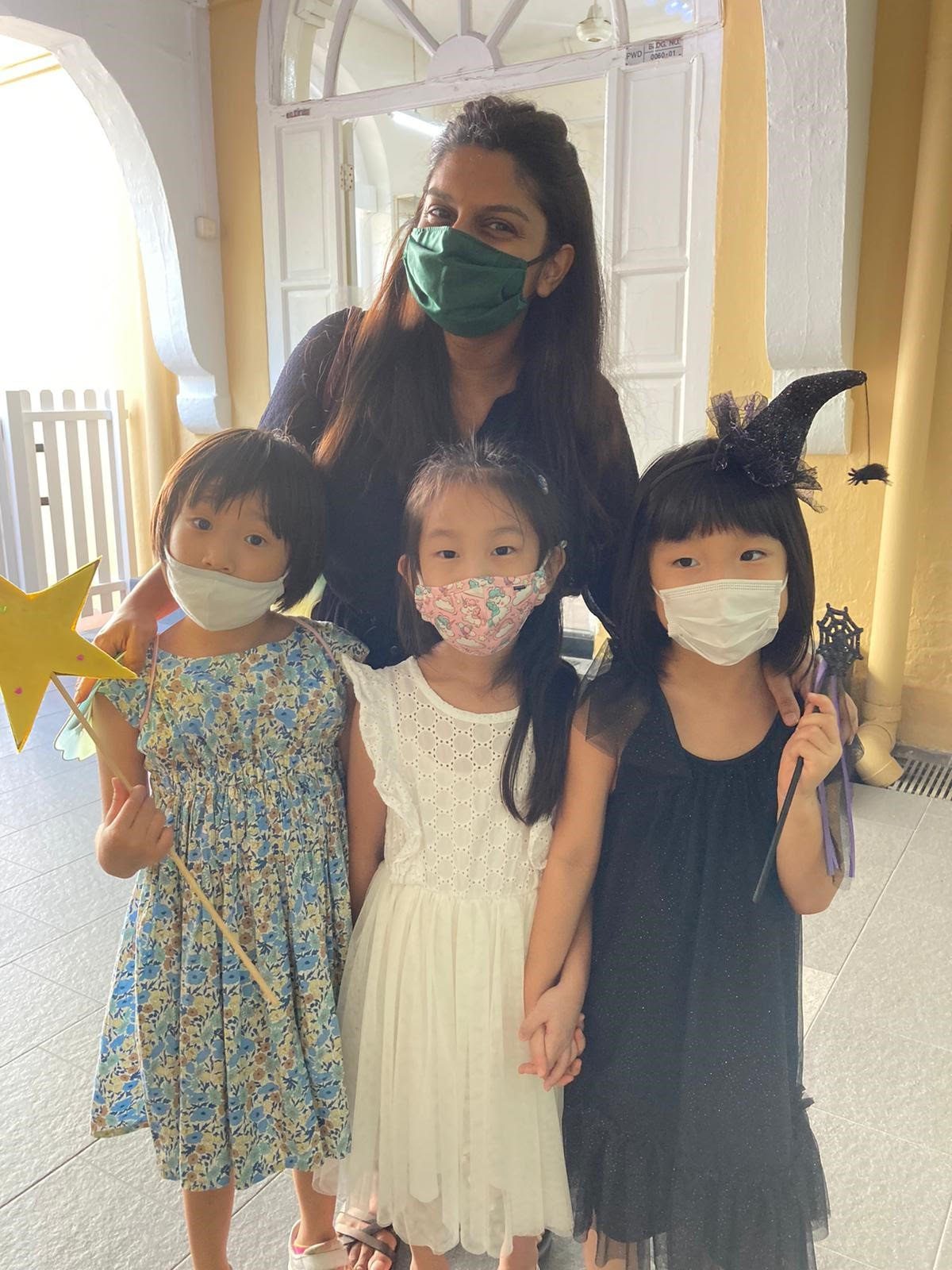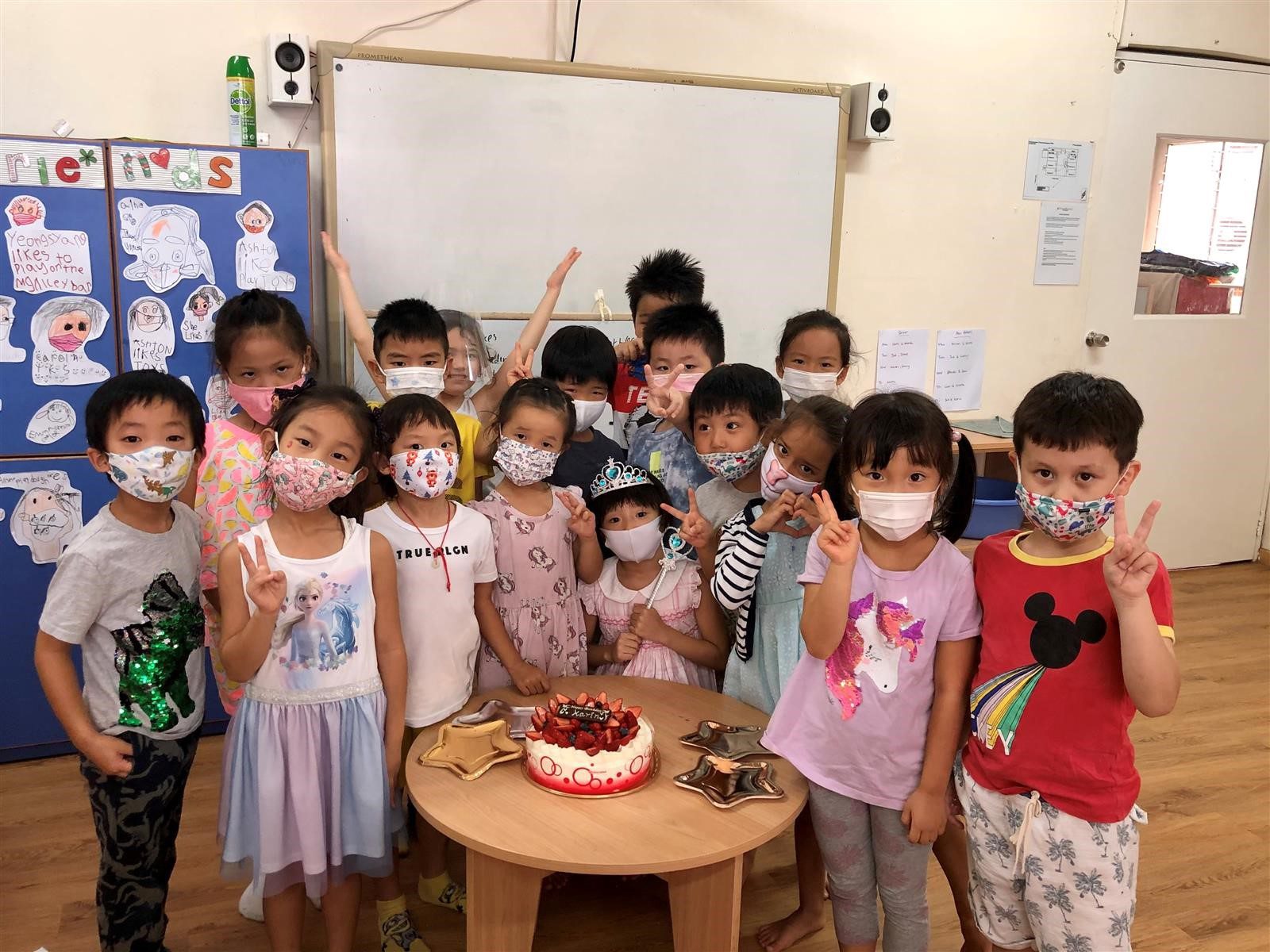 My daughter Karin had a wonderful time here in EtonHouse Newton. When she came to Singapore, she didn't know anything but just a greeting in English, especially in the first month.
We know it was hard for her and she cried a lot… However, she has been blessed with fantastic encounters and has learned more than she can hold here. She has been able to value both English and her native language Japanese. Also, she has learned about the world, broadened her horizons, and really grown.
We would like to express our sincere gratitude to all of the EtonHouse Newton members and to her invaluable friends! They have always nurtured her with love. We are also deeply grateful that the school has continued to provide her with learning opportunities under the severe Covid-19 regulations while taking all possible precautions.
Thank you very much to Ms. Vicki, Amiko-sensei, Ms. Ashley, Ms. Yi Ying, Ms. Jelynn, Ms. Jiexi, Ms. Crystal and all of everyone! Thank you, EtonHouse Newton! We will always live with the memories of this great school.
Love, Karin and Parents of Karin
Lozano-Perez Family
Carlos and Blanca, Spanish
Parents of Didac (K1)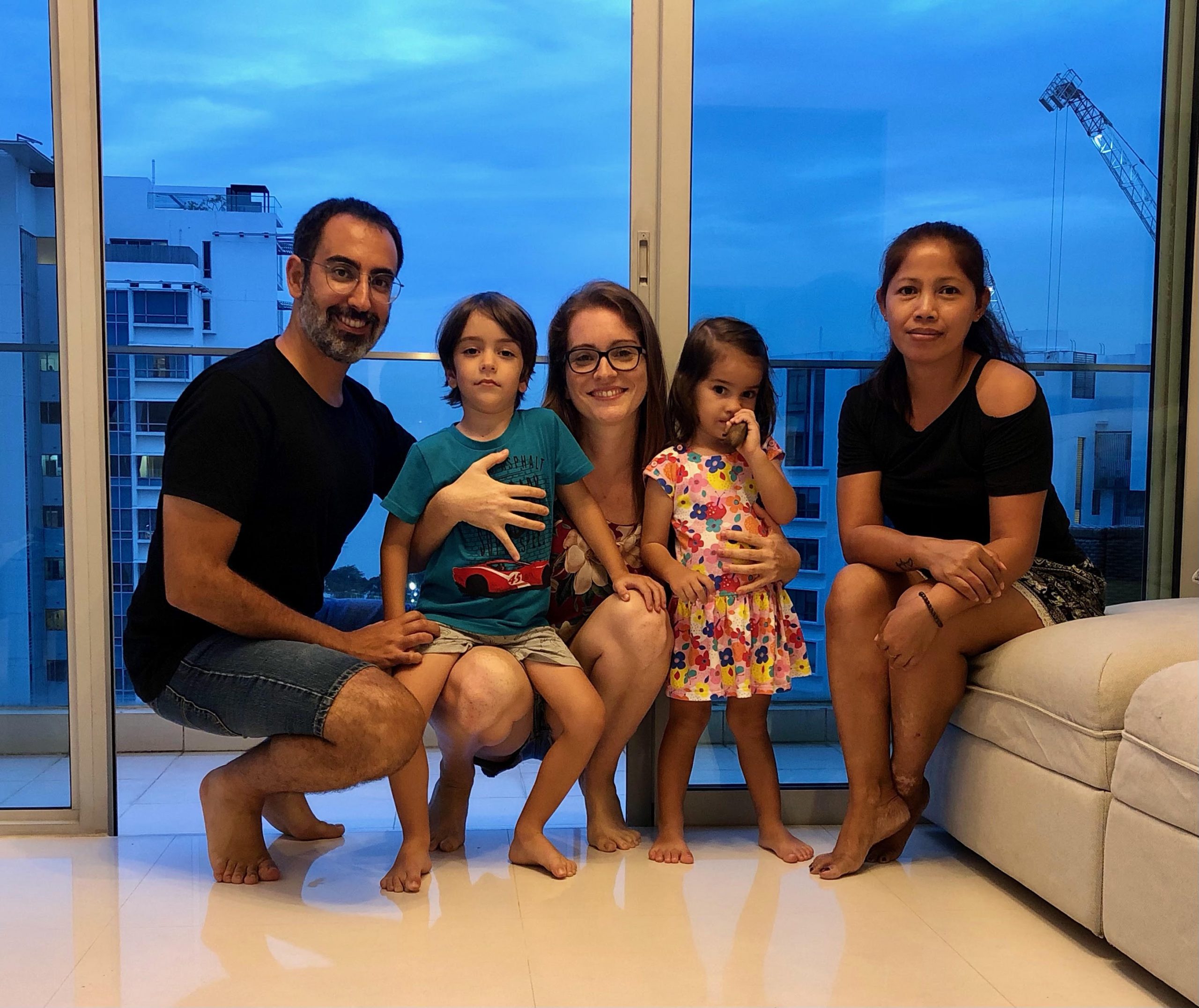 A green island in the middle of Singapore – this is what made me fall in love with EtonHouse Newton when I first saw the preschool three years ago. Back then we had just moved to Singapore and the beautiful house surrounded by greenery became our second home.
From the first moment we felt like we were part of a big family, as the teachers and staff are a wonderful group of people – close, caring, attentive, and helpful with everything. They know all the children and parents personally and constantly follow up on how you are doing.
Something that as non-Chinese speakers we appreciate a lot is that EtonHouse Newton has an excellent Mandarin programme with teachers that my son adores.
And last but not least (bonus point!), regarding food they have a balanced and healthy menu that my kid (a picky one) has always loved.
I would especially like to thank Ms Chong, Ms Pooja, Jiexi and Ms Crystal – you are wonderful!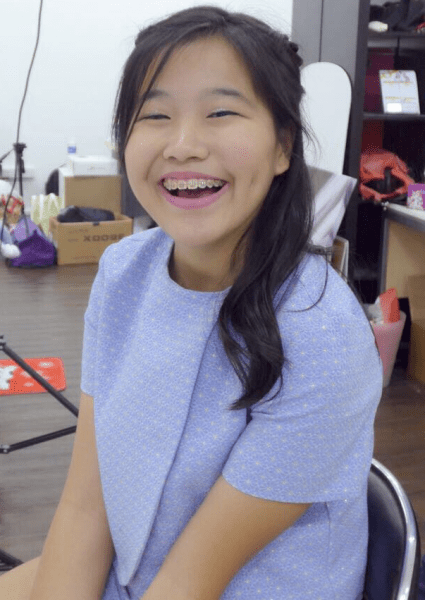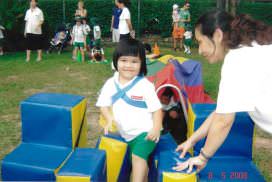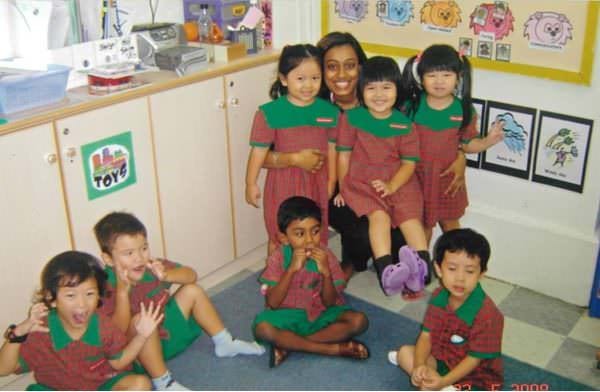 Elisabeth Ruth Lee, 13 years old, is a former student of EtonHouse Newton and shares some fond memories of her time in pre-school:
'I recall enjoying myself during art lessons, making fairy bread during a story time session and my mother coming into my class to share the story of The Very Hungry Caterpillar. Teamwork, respect and creativity are some of the things I learnt in EtonHouse and still hold dear till this day. Thank you, EtonHouse for being part of my colourful childhood!'
Thank you for remembering us all these years, and for your kind words, Elisabeth! We're so glad to have played a part in your childhood too, and we wish you all the best for the future.
Goh Family



Bernard and Michelle, Singaporean
Parents of Entinne (K2), Esabelle (K1) and Enrique (Pre-Nursery)
We made a careful decision to choose EtonHouse Newton for our eldest daughter, and now all 3 of our kids are in EtonHouse Newton.  Entinne (6 years old) is attending K2, Esabelle (4+ years old) is attending K1 and Enrique (2 years old) is attending Pre-Nursery.  EtonHouse Newton is an amazing school with a large campus which provides plenty of outdoor spaces, bright and spacious classrooms, and wonderful teachers to support the children along this early development phase.  As an IB World School, the curriculum is child-focused and play-based, and provides lots of opportunities for their curiosity and creativity.  The children communicate openly and are encouraged to lead and collaborate with their friends, acquiring social skills and building up a self competent and confident personality in this learning process.
EtonHouse Newton also has an excellent Mandarin program for students from N2 onwards.  The Mandarin teachers are able to build the children's interest in the language through song, dance and exercises.  I am often amazed at what Entinne and Esabelle can read and write in Mandarin!  I am confident that the teachers have prepared them well for the upcoming transition to primary school.
We enjoyed being part of the school, especially with the warm and nurturing teaching and administrative staff and the high level of parental involvement.  My kids love going to school, thanks to the team at EtonHouse Newton!
Narale Family
Neil and Tulika Narale, Canadian
With son Saanjh (K1) and daughter Saaya (N1)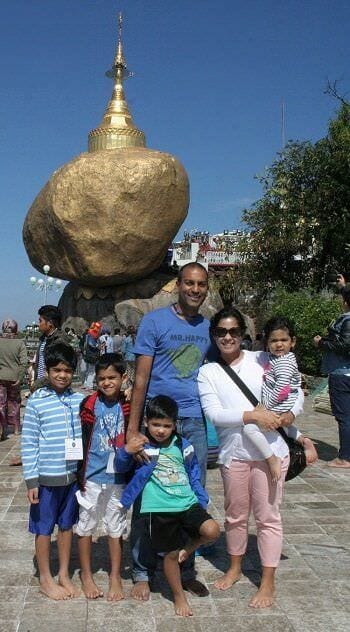 We initially chose EtonHouse Newton in 2013 because of its Mandarin program and large spacious grounds which we thought was important for our son. EtonHouse Newton has provided so much more to him and his sister, who has now joined him. As parents, we love that our children love waking up and going to school to see their teachers and friends. Along with the love and nurturing that the teachers and staff provide, EtonHouse has encouraged their curiosity for life and learning, imagination, self-esteem, social and physical abilities.
Sinha Family
Gauran and Swati, Indian
Parents of Dhurv (K1) and Aditya (Pre-Nursery)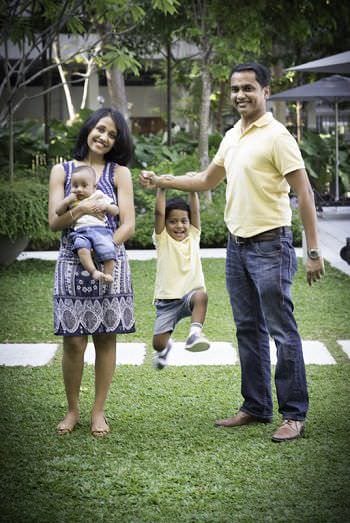 Our Older son Dhruv has been at EtonHouse Newton since Nursery 1 and this is his third year in this school. He has had a fun three years. The teachers are very warm and nurturing. He looks forward to going to school every day and has made so many friends. The school is very engaging with an array of after school activities to choose from. Dhruv has grown up to be an independent and creative thinker. We couldn't be happier with the school. We have chosen EtonHouse Newton for our younger son Aditya too and he is in the Pre-Nursery class.
Miyai Family 
Takehiro and Mana, Japanese
Parents of Senna (N1), Noah and Hanna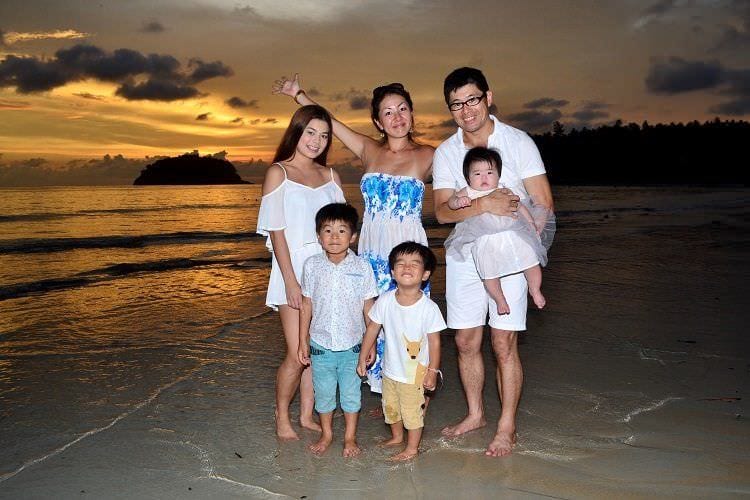 When we moved to Singapore from Sydney, 15 months ago we knew very little about any pre-schools. We picked EtonHouse Newton as it was one of a few international pre-schools that offered Japanese class daily. We were lucky enough to be able to enrol both Noah and Senna there at the beginning and it did not take them long at all to settle down and make great friends. Noah has since moved on to a big school but loves visiting EtonHouse and seeing his former class teachers and mates whenever we bring him along to pick Senna up. Besides the high quality of education, we like the diversity of students and the stability of teachers and staff there. Keep up the great work there.
Guo Family
Lei and Yufen, Chinese
With son Muan (Joshua) Pre-Nursery
My son joined EtonHouse Newton when he was 19 months old, as I prefer Reggio Emilia-based approach which encourages children to be self-guided and use the environment as the third teacher. After visiting a few schools, we decided to join EtonHouse because importantly, my son loves this school! Even when he was on his first visit, he enjoyed himself very much and kept himself busy by exploring the beautiful outdoor playground. As parents, we felt love, care and passion from the Parent Liaison Manager, Class Teachers, Principal, Office Staff and the uncle who guides the traffic in school. Also, the children on campus look very happy and bright. Though the school is not the most spacious one, it's the homiest one.
After he got started, we found teachers truly respect each child as an individual. They tailor their approach to kids according to the children's interest and strengths, rather than treat everybody in the same way. My son picked up new words and skills in a short time, all learned through play. Every day after school, he simply wouldn't go home and still wants to spend another two or three hours at school, chasing birds and butterflies on the playground, climbing the slide, playing with water and sand, or riding a bicycle. He enjoys his days of being a child here!
Just now I asked him, "Do you like your school?" He said, "Nice! (A new word he mastered today)"
Symes Family
Nathan and Julia, Australian
Parents of Lachlan (K2), Arlo (N2) and Isaac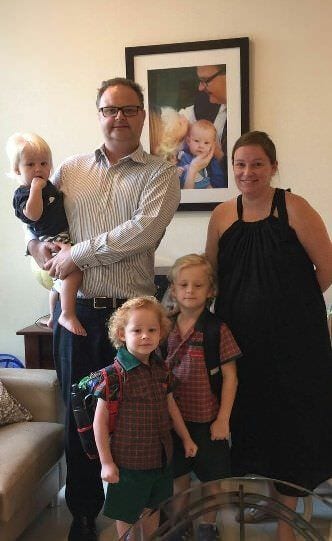 We have been delighted with EtonHouse Pre-school Newton, the inquiry-based curriculum, the caring teachers and the half-day Mandarin program that have been positive influences on our son.
It was important to me as a parent that pre-school should be a place where a child can be confident to explore and inquire at leisure so that a love for learning can develop naturally. Kids have so many years ahead of them that I believe these early years will have an impact on how they will approach school later in their journey. EtonHouse has been a wonderful introduction to school for our son who has been eager to go every day and happily comes home every day with a story to tell about his day.
We have been both surprised and thrilled that the half-day Mandarin program has come to be his favorite part of school every day and we are amazed and proud at the progress he has made in such a short period of time.
We hope to be able to offer his brothers the same opportunities at EtonHouse, which has given him such a wonderful start to his schooling journey.