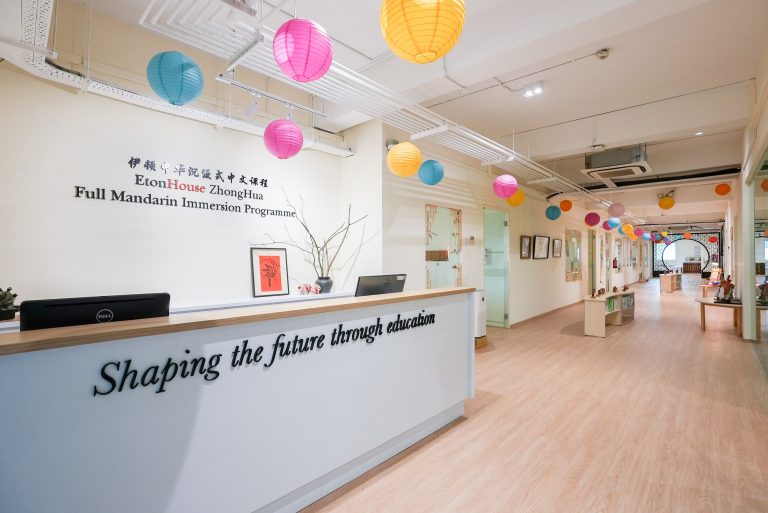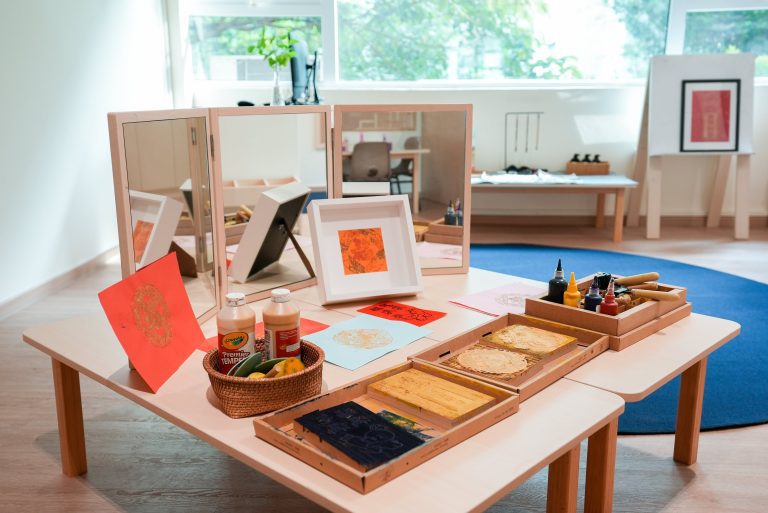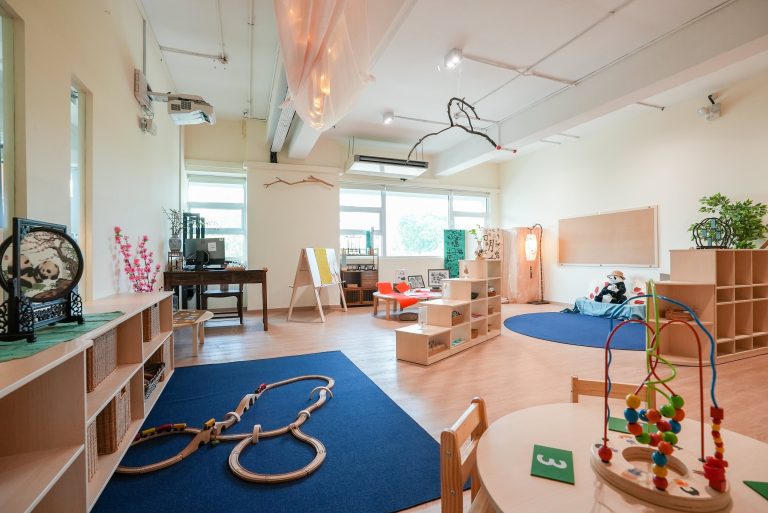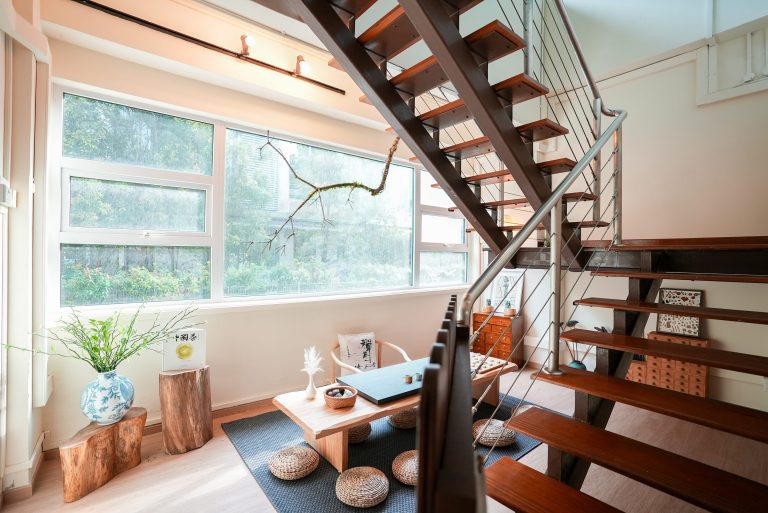 Housed in a dedicated 5-storey building spread across 29,000 sq. ft, our campus offers an inspiring bilingual learning environment from Pre-Nursery to Kindergarten 2. With a beautiful blend of indoors and outdoors within the large open spaces of the property, our campus has innovative features like a rooftop garden, recycling centre and dedicated studios for performing arts, visual arts, light, cooking and construction. These features ensure that our community of learners are given multiple opportunities to engage with a wide range of materials and build meaningful relationships with each other and the environment.
Children, as active learners, benefit from an attractive, orderly and safe environment. Learning areas are created in individual classrooms with resourceful materials that are culturally and developmentally appropriate for utilisation in open-ended ways. Our aim is to create a print-rich environment, where children are supported to write for a purpose. Our inclusion of literacy resources in learning experiences – such as communication/mailboxes for each child, a wide variety of writing tools for example pens, markers, pencils, postcards and envelopes – provide opportunities for children to make connections between their daily life experiences and social practices.
The neutral tone in our classrooms helps create a cosy homelike setting for the child, while the reduction of visual stimuli, such as brightly coloured furniture, helps the children to focus on other thoughtfully placed materials that are meant to provoke wonder, curiosity and intellectual engagement. In our classrooms, we prefer to have children and their work provides most of the colours. Our campus' indoor and outdoor play environment on level 5 has equipment and areas for children to independently and cooperatively explore.
Get a glimpse of our environment below!
EtonHouse Pre-School Upper Bukit Timah
215 Upper Bukit Timah Road, Singapore 588184
Visit Us
Get Directions
Phone
+65 6762 3322
Fax
+65 6463 0645
Email
+65 6463 0645