ZhongHua Mandarin Immersion

Developing Mandarin as a life-skill and essential communication tool
Research has shown that the early years is a critical phase for children to develop language skills, and our immersive ZhongHua Mandarin Immersion has been proven to cultivate in young children a genuine lifelong love for learning the Mandarin language.
From the success of our ZhongHua Mandarin Immersion Programme at EtonHouse Zhong Hua, Robertson Walk, Newton, Mountbatten 718 and Vanda campuses, we will be introducing the popular ZhongHua Mandarin Immersion to EtonHouse Upper Bukit Timah in 2023 Q4. Launching in Q4 2023, our unique ZhongHua Mandarin Immersion Programme for Pre-Nursery to Kindergarten 2 will be an inquiry-based curriculum delivered entirely in Mandarin. Children will be exposed to a considerable amount of time listening, speaking, and writing in Mandarin which is essential for any sustainable language development in the early years.  Having such exclusive language exposure offers the children a focused Mandarin-speaking environment, which many do not have in their home environment. The curriculum delivery through the inquiry-based approach will make the experiences fun, engaging, and meaningful.
With extensive opportunities to communicate in Mandarin every single day, children are able to appreciate how useful and relevant the language is to their daily life. Over time, they are able to think and understand concepts in Mandarin.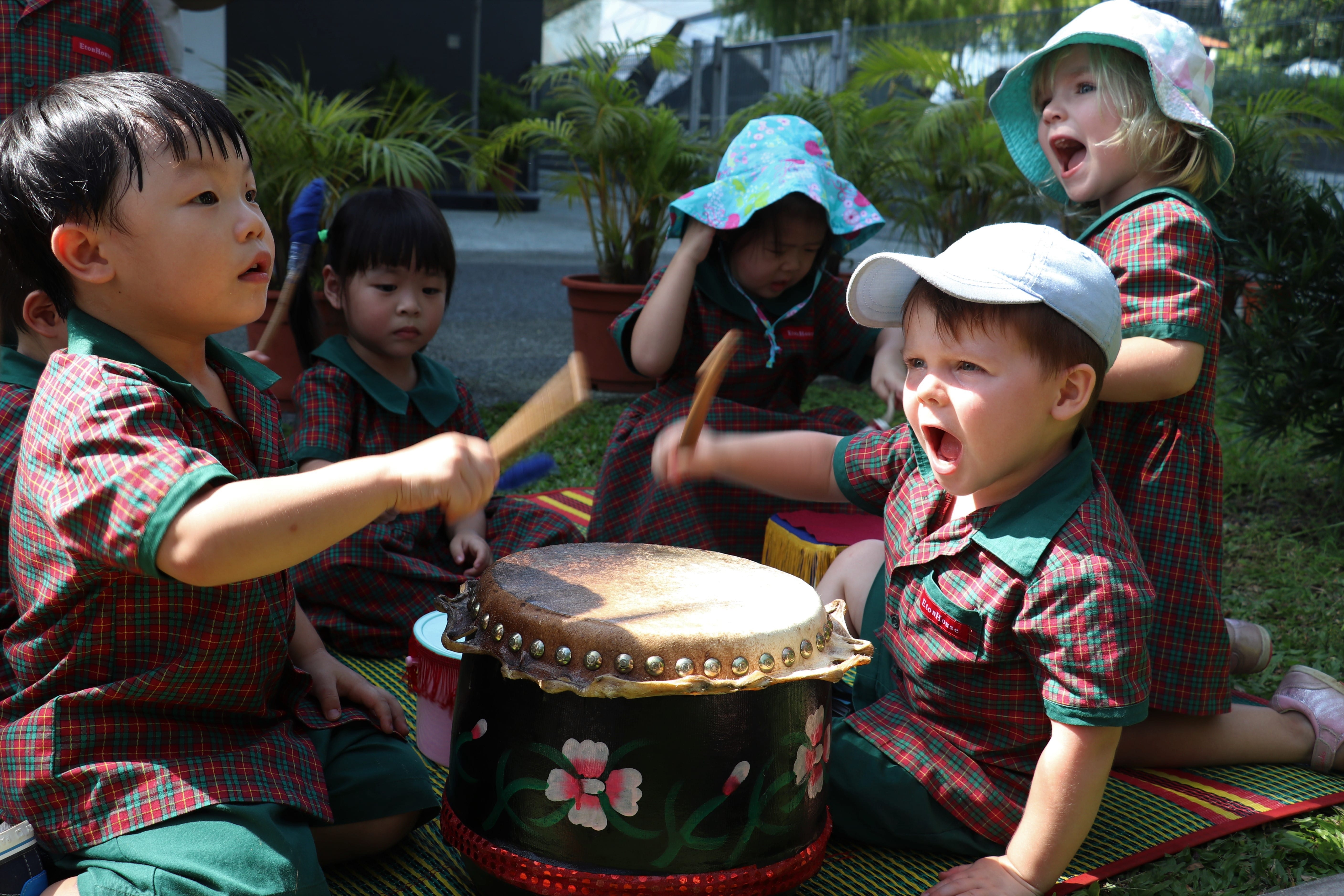 Learning Mandarin through an Established Inquiry Approach
We believe that Mandarin is a life skill, not just a subject to be taught in isolation. That is why in EtonHouse, Mandarin is naturally acquired through meaningful experiences based on children's interests.
The Mandarin environment is not intimidating to the children because at EtonHouse we emphasise on fostering a warm and nurturing relationship with children.  At EtonHouse, languages are not taught in structured and formal classes conducted in isolation, but naturally acquired through our Inquire, Think, Learn Curriculum, which is inquiry-based and individualised.  Therefore children learn at their own pace, while at the same time, being adequately challenged and inspired by their peers and the adults in the environment.
Children even develop a sound understanding of science, maths, arts, along with creative thinking and social competence, all while communicating in Mandarin!
Cultivating a genuine love for the language
On top of developing a life-long competence and interest in the language, our programme aims to develop an appreciation of the Chinese culture, as well as to nurture globally-focused and culturally competent children. Cultural immersion is, therefore, a critical part of our ZhongHua Mandarin Immersion and includes elements such as calligraphy, Chinese performing arts and inquiry projects on Chinese traditions, to name a few. 
Programme Highlights
Native speaking educators

Inquiry-based curriculum inspired by the Reggio Emilia Approach

Learning Mandarin by immersing in a Chinese environment and integrating the 100 Languages

Multi-cultural experiences with regular festive celebrations
Language Immersion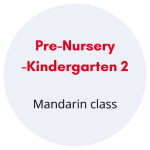 Programme Components
75% Inquiry-based activities (Inquire-Think-Learn Curriculum)
We emphasize Chinese culture and language through the Inquire-Think-Learn approach using current themes and the 100 languages. Some examples include:
Art (Shadow play, Chinese knotting, embroidery)

Performing Arts (Puppet show, Chinese musical instruments, Chinese opera, Traditional folk art, Crosstalk, Two-man act, etc)

Sports and Games (Traditional acrobatics, Bamboo dance, Kungfu).
25% Chinese Language Arts

Mandarin nursery rhymes, poems and stories are integrated into creative learning experiences. Depending on the year level, children can experience language arts activities such as:
Language Arts (Nursery Rhymes, Tongue twisters, Clapper talk, Reading and recitation of Chinese poetry)

Art (Traditional Chinese painting, Chinese calligraphy)

Performing Arts (Peking Opera, Comedic cross talk)
English Foundation Building
45 minutes of English for PN-N2 phonics once a week

1 hour of English reading for K1- K2 daily