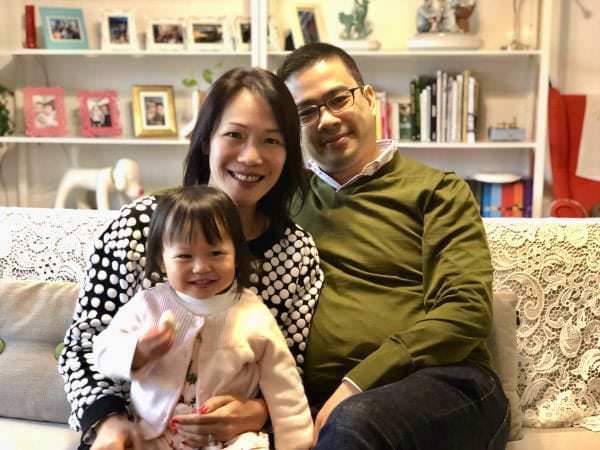 Karen and Hansen Lam, parents of Leanne Lam, PN
Leanne started her first school experience at EtonHouse Claymore when she was 22 months old. We feel that Claymore is the best school for Leanne to start her learning journey as we love the outdoor space, cosy classroom, low teacher-child ratio, and the international community environment. The teachers were passionate and very patient with Leanne and helped her through the settling period. This is reflected in the communication we had with the teachers as they never failed to provide me with details on her various activities during the day and her current interests in school.
After 2 terms at Claymore, Leanne has shown great improvement in her verbal communication and gross motor skills and she has also shown her confidence in exploring a new environment. We are looking forward to continuing her journey at Claymore and seeing her development in the supportive and nurturing environment that the teachers created at Claymore.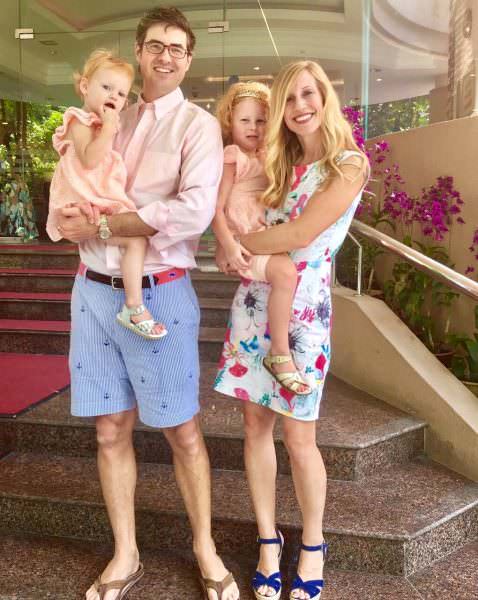 Alex and Melanie Martin, parents of Clara Lane Martin, N2
EtonHouse Claymore far surpassed our expectations for an International Pre-School. From the moment we walked through the gate, each teacher and staff member greeted our entire family by name. Our daughter's teachers were creative and warm and made learning fun. My daughter not only grew in her academic knowledge but social and physical development as well. I have overall been so impressed with the school and would highly recommend it to anyone looking for a foundation for which to build their child's education.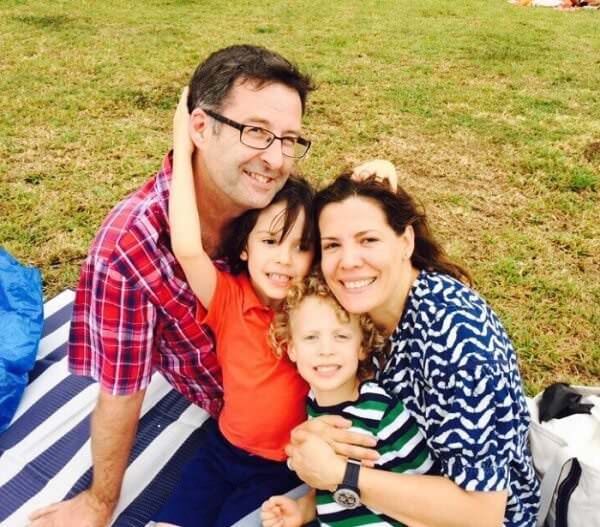 John and Danaice Cunningham, parents of Carlos and Robert Cunningham, K2
The boys had just celebrated their third birthday when they started their first term at EtonHouse Claymore. We looked at a lot of schools and we felt very comfortable with EtonHouse because of the Reggio Emilia philosophy and the Inquire, Think and Learn approach.
After three and a half years, we are very happy with the choice we made. The boys have had a wonderful first school experience and have enjoyed a blend of experience-based learning, core skills development, and personal growth. The teaching staff and the support teams created a supportive and enriching environment which helped the boys to build self-confidence, communicate well and express their individual personalities. We are delighted that they have had great opportunities to learn mandarin, arts and crafts, sports skills and environmental awareness alongside core literacy and numeracy.
We have also enjoyed a strong and direct connection with the EtonHouse Claymore team where the level of parental involvement in the EtonHouse community has been excellent. We have had a great relationship with all their teachers and other parents and have received regular feedback through the parent-teacher meetings and real-time teacher updates. The school creates a genuine community of parents and teachers and we and the boys have been fortunate to make many friends through the school connection.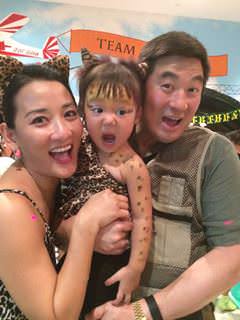 Mark and Tiara Shaw, parents of Victoria Shaw, PN
Victoria has come to the end of her Pre-Nursery year at EtonHouse Claymore and we have had a wonderful time so far. We had looked at a number of pre-schools for Victoria and after visiting them, we chose EtonHouse Claymore for its approach to learning inspired by Reggio Emilia philosophy as well as its cosy family atmosphere. After 2 terms here we are very happy with the way Victoria has integrated into her class and the school. We are constantly amazed by how independent and confident she has become since joining EtonHouse Claymore. We love the way we are able to follow her progress in school through weekly and regular updates from her teachers. The team at Claymore have been quick to respond to any concerns or questions we have had during Victoria's time here and we look forward to starting the Nursery year in August!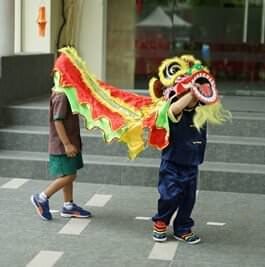 Tsuyoshi and Kyoko Kuroiwa, parents of Ryusei Kuroiwa, N2
My son, Ryusei, started his learning journey at EtonHouse Claymore when he was 20 months old. When we decided to put Ryusei into Claymore, we really like its international culture and low teacher-studio ratio, as well as the cosy campus and the natural green garden.
As a member of the Claymore community for nearly two and half years, teachers and staff at the school gate never fail to greet Ryusei by name every morning – we feel that Claymore is the best school for my son to begin his learning journey. Little ones definitely have the right to start a day in a warm and welcoming atmosphere!
Ryusei experienced three separation anxiety periods during his time at Claymore. Each time, his teachers were very patient and waited for Ryusei to calm down, giving us good advice and strategies. His classmates were also invited to welcome him to class in the morning to further build and strengthen his friendships with the other children. We are really happy to see Ryusei developing a sense of belonging to the school through these experiences.
The EtonHouse inquiry approach and curriculum is wonderful and Claymore does it really well to bring this approach come alive among the small but international and diversified community for all the children. The shared learning spaces in the school change from time to time, as teachers are always observing the children and learning what their current interests are.
Another wonderful aspect of the Claymore community is giving children the opportunity to share their culture with friends from other year levels. Ryusei had a great time sharing his culture by introducing the Japanese outfit to his younger friends! My son also had the opportunity to perform a lion dance in front of the whole school community as his teacher was aware of his love for lion dance. Such experiences helped to build up his confidence to share and perform in a larger social group setting.
We are grateful for the teachers at Claymore who have the children's best interest, allowing each child to develop their own personality, confidence and competence at such a young age.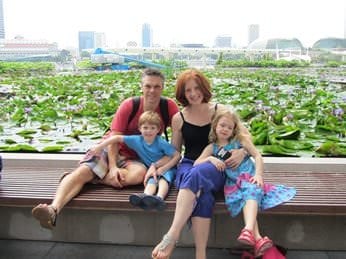 Neil and Helen Skinner, parents of Caelin and Aidan Skinner, K2 and N1
There is a quote in EtonHouse Claymore by Ann Landers, "It is not what you do for your children, but what you have taught them to do for themselves that will make them successful human beings" and in my opinion, this summarises beautifully what the school has to offer. The children are given the freedom, encouragement and respect to believe that anything is possible and to strive for their very best. Our children grew into more confident individuals within the close community setting of EtonHouse Claymore. They were encouraged to discover their own ways of doing new things, to learn and reflect, and to be caring and responsible individuals. My children's schooling was my biggest worry when we arrived in Singapore and when they were ready to leave EtonHouse 2 years later, I felt very sad to say goodbye. They were lucky to be given the opportunity to have such a nurturing and encouraging start to their "academic lives".

Frank and Silke Lellig, parents of Jonathan and Pauline
"Both Jonathan and Pauline attend EtonHouse Claymore; Jonathan started in January 2013 while Pauline started in August 2016. We chose EtonHouse for two reasons: the big playground, and the focus on play and soft skills. We didn't like the idea of enrolling Jonathan in a school that just focuses on academics. Silke was the head of a kindergarten in Germany before moving to Singapore, and EtonHouse was the closest to her own experiences in the field of child education and personality development.
Play and creativity are important aspects of this. While kids at EtonHouse have a fixed schedule and follow daily routines, the teachers observe every child and their peer groups individually and carefully. They take note of what they like to play with, topics they are interested in and materials they like to use to build. Additionally, they involve the kids in planning future learning topics. The outdoor area at Claymore was also a huge factor for us, especially after visiting some indoor-only schools.
EtonHouse was recommended to us by a friend, and after comparing potential preschools we decided to send Jonathan to the Claymore campus. The concept is child-friendly but also educational for each age group. Children develop step by step at their own speed and are guided by the teachers. It's a really good place for young people to develop. If you're looking for a school where your kids can grow and learn at their own pace, EtonHouse is your school!"