Almeida Family
We are the Almeida family from Portugal.
When we first arrived in Singapore our 2 daughters, 4 and 8 years old, did not speak English and it was their first time moving away from their home country, school, family and friends. We were all very excited and somewhat anxious about all the new things to discover and experience.
The language program and the friendly family environment that we found at EtonHouse was a fantastic help to get the girls comfortable and all the family ready to enjoy the experience of being overseas.
All teachers and staff are very helpful and well prepared to help children and families adapt to Singapore. The way EtonHouse embraces all cultural and religious beliefs is wonderful. Etonhouse has shown us how fantastic it is to have the opportunity to enjoy such an experience. 6 months after starting school our children were speaking English, having play dates and feeling well in school and at home. This was a great victory for all the family!!
The role that parents and families have in EtonHouse is wonderful and helped us make new friends and start enjoying one of the greatest joys of Singapore: weekend barbecues.
EtonHouse has helped us settle in Singapore and to overcome many of our initial anxieties in a very calm and natural way.
To everyone in EtonHouse, to all the staff: thank you for everything!!!
Natacha Fernandes, Mother of Maria (Year 5) and Margarida (Year 2) – 2017
Nicolaou Family
We signed up for an open day at EtonHouse Broadrick just to check out the school and after we left we were sure that we wanted our daughter to join the school. 
We really loved the facilities, the outdoor space the school offers and the super friendly and approachable staff. EtonHouse Broadrick gives students and parents a "family feeling". 
Everyone is keen to help, they are so polite and happy. Our daughter joined the bilingual programme and her Chinese has improved so much. The teachers have a special way of engaging students and accommodating their needs. 
Parents are encouraged to be involved and are invited to be mystery readers or help with events happening at the school. This gives them the opportunity to see their kids at school, get a better idea of how
they are at school, how they interact with their friends and their teachers. I spent a few days at the school helping with organising an event and I was amazed by the passion and energy of the teachers. They give their best self every single day. 
I have attended a few Parents-School Association meetings and it is clear that the opinion of the parents is highly valued and appreciated. 
I really love the fact that the school is looking for ways to expose students to a variety of experiences like planting, harvesting, growing fish, spark their interest in science and technology and make them confident in presenting and performing
in front of an audience. I also like the fact that sports play an important role and the children through games are taught the value of being fit and healthy. 
The school also comes up with initiatives like Forest School that promote nature play and spending.
Ioanna Nicolaou, Mother of Daphne (Kindergarten 1) – 2023 
Barclay Family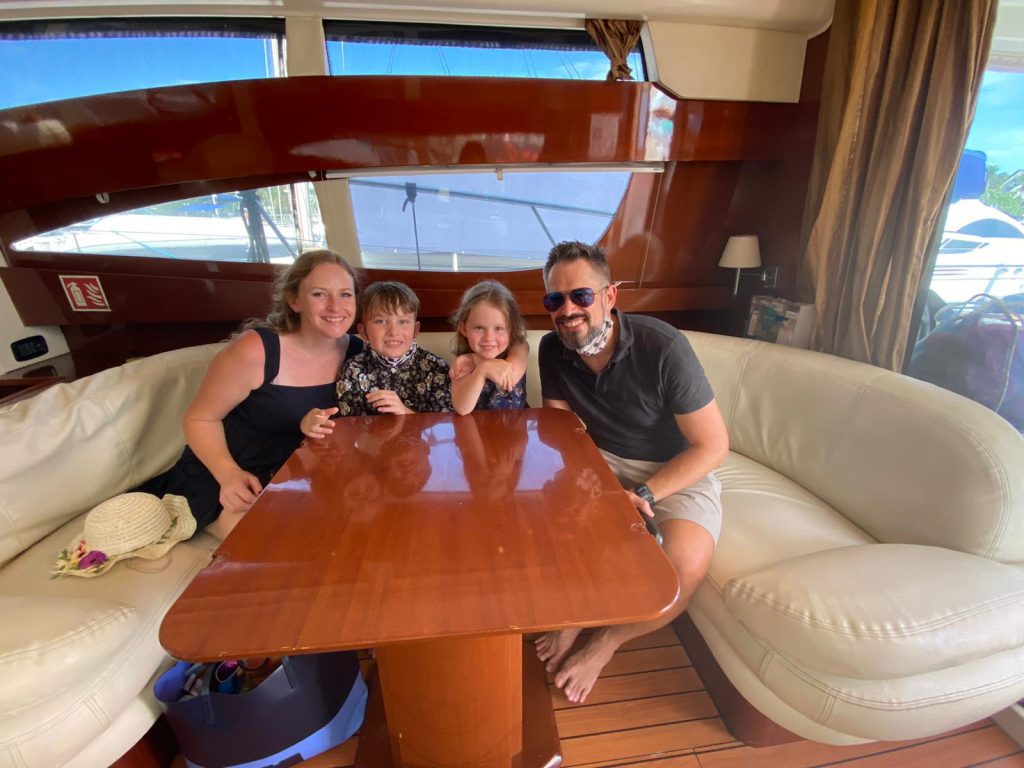 We have two children at Etonhouse Broadrick, Benjamin, who is nine and in Year 5, and Gemma, who is five and in Year 1.
We wanted a small school with a good family vibe. Somewhere the children would enjoy a good mix of diverse backgrounds and good education with a good curriculum. We are glad to have found these at EtonHouse Broadrick.
What we valued the most about the school was the diversity of teachers and their passion for teaching the children. The staff are always around in the morning to greet the children by their names and assist with their arrivals with big smiles on their faces. Our children have formed friendships with children from all over the world. They also love the individual specialist classes, which give children access to a curriculum that's more than just academic.
When choosing a school, we would advise parents to choose somewhere that feels welcoming. EtonHouse Broadrick is a great school because it makes you feel like you want to go back to school and participate in all the fun learning the children experience every day.
Amanda Barclay, Mother of Benjamin (Year 5) and Gemma (Year 1) – 2022

Kobayashi Family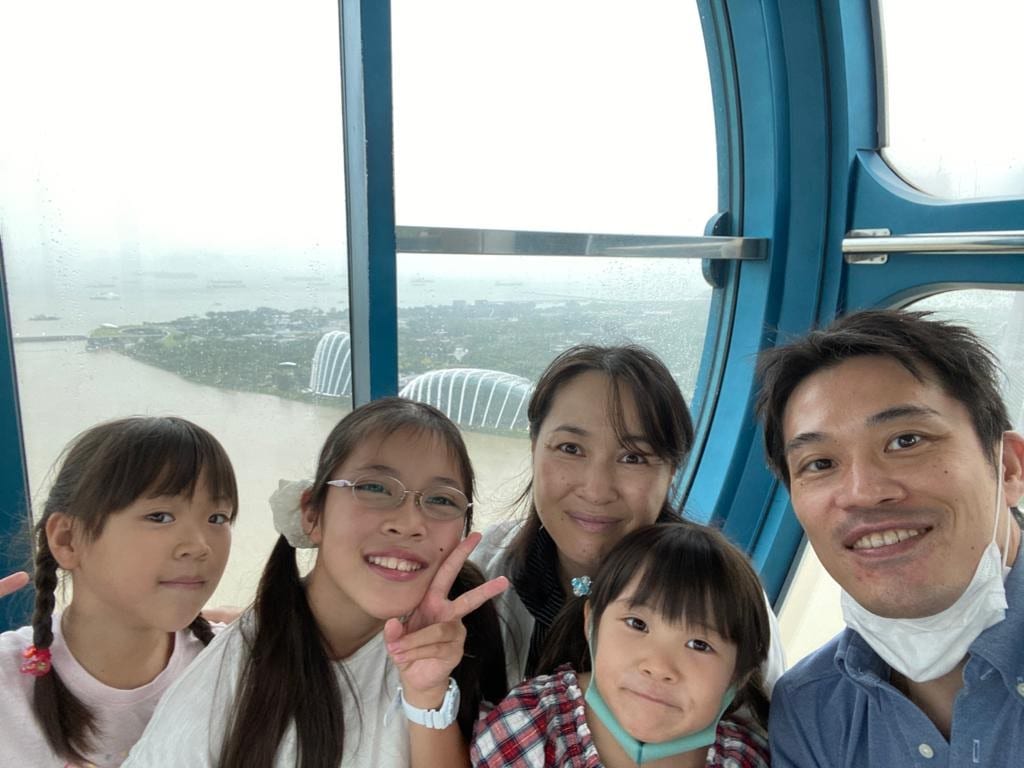 私たちは2020年にシンガポールに来て、EtonHouse Broadrick に姉妹3人で通い始め、今4ヵ月が経ったところです。
私たちがEtonHouse Broadrick に決めた理由は、「英語初心者にも手厚いサポートがあること」「家庭的で温かい雰囲気がありつつ、必要な設備は整っていること」「日本語クラスがあり、英語習得後の日本語の学習環境があること」でした。
やはり言葉の壁は厚く、特に上の子ほど苦労していますが、担任の先生を始め、専科の先生やPLOオフィスの方々まで、私達の状況を理解し支えて頂いています。特に担任の先生とは頻繁にコミュニケーションを取り、課題の進め方などを相談させてもらっている他、私自身も毎朝PLOオフィスの方の温かい出迎えに励まされ、「この学校にして良かったなぁ」と実感しています。
また、毎週の学習状況も専用のアプリを使って共有してもらえるので、子ども達が学校でどのように過ごしているのかがわかり、安心しています。
一番下の子は遊びの環境の中に、自然と学びの要素が繰り込まれていて、IBプログラムの素晴らしさを実感しています。
それぞれお友達もできてきたので、少しずつ英語を習得して、多国籍な学校生活を楽しんでほしいと思います。
Yasuyuki and Naoko Kobayashi, parents of Anna (Kindergarten 1), Risa (Year 3) and Saya (Year 6) – 2021
Stirrup Family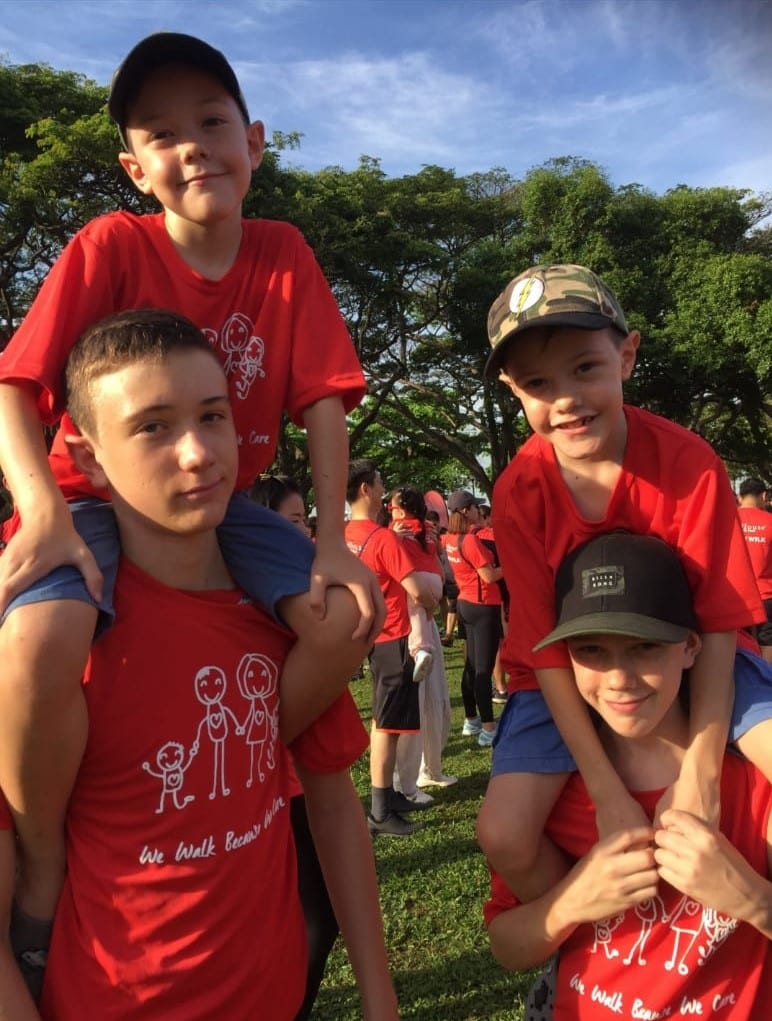 Our 4 boys started at EtonHouse Broadrick 3 years ago. Maël and Camille, our eldest 2 have now moved to EtonHouse Orchard where the transition was very smooth. Being a relatively small school means that everyone knows everyone so making friends has been easy. Parents and staff work closely together to make the children's experience fun, creative and meaningful. The teachers are very supportive and flexible in their approach in regards to teaching. They are also encouraging the creativity and 'out of the box thinking' of Noé as well as Oscar's passion for architecture and drawing. We love the PYP and IB programs which offers a broad subject range and is well-known for encouraging students to develop independent study and critical thinking. We also value EtonHouse's strong ethos to ensure the children graduate as global citizens of the world with respect and a sense of responsibility.
Mrs. Beatrice Stirrup, parent of Maël (Year 12), Camille (Year 9), Noé and Oscar (Twins – Year 5) – 2021 
Volek Family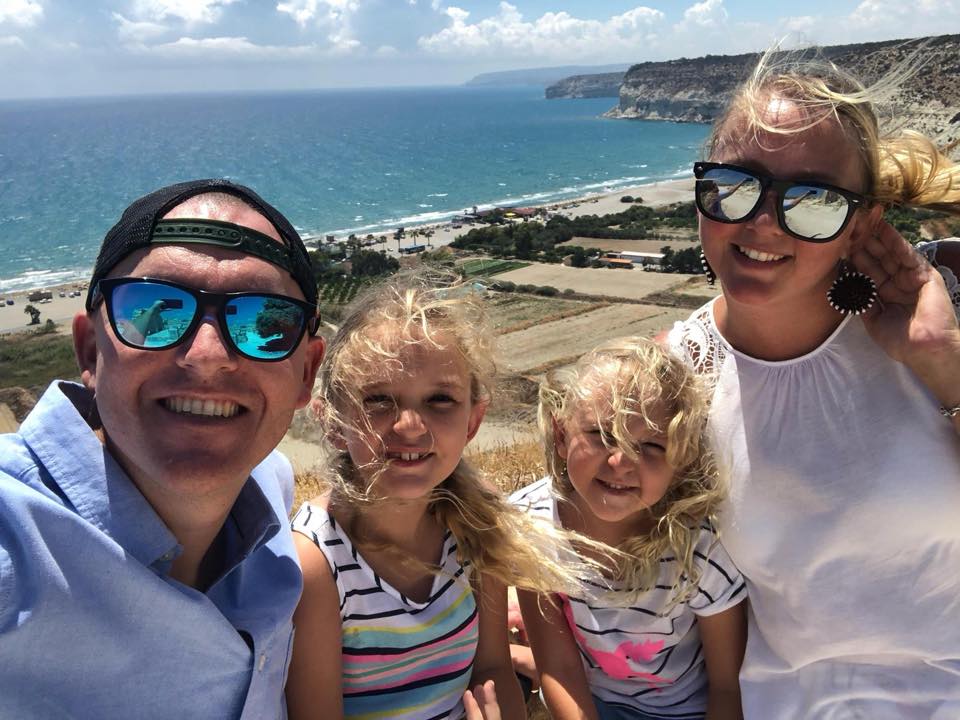 Our girls have been very happy at Etonhouse Broadrick. We love the personal feel we get from the school, our girls aren't just a number, everyone knows everyone. For us that makes a difference, especially while the girls are in Primary.
Originally we liked the school because it offered the IB PYP curriculum and when we came for a school tour, we could see the smiles on the student's faces and felt the caring and passionate attitudes from the teachers. In fact, all the staff from the kitchen staff to the groundsman, are all super friendly and helpful. The fact that the school has a lot of space with two big playgrounds and a covered basketball court also helped our decision to choose Etonhouse Broadrick.
The class sizes are good and not oversized.   They have a great Mandarin department with fabulous teachers who are very patient with our girls. We love that the school has an open-door policy with parents (pre covid) and we could pop into the school whenever we felt like it. We love the general feel of community there and as we are far away from our families at home, friends become your family and with our girls being at Broadrick, we feel they are with the family.
Triana and Dominik Volek, parents of Sadie and Macie Volek, Y5 Sharks and Y3 Geckos – 2020

Being a part of the international community is an invaluable part of the experience. We're glad our son can have friends from different backgrounds and cultures. We also believe learning Chinese, participating in team projects and ECAs are all great experiences for the kids.
Plus, EtonHouse is a great school because it allows children to realise their potential. In the case of our son, he can write code because of the information and communications technology classes and he can understand basic Chinese, both of which would be unimaginable three years ago!
Aytug and Ozlem Isik, parents of Oguz (Year 5) – 2020
Read the full testimonial featured on HoneyKids Asia
Khan Family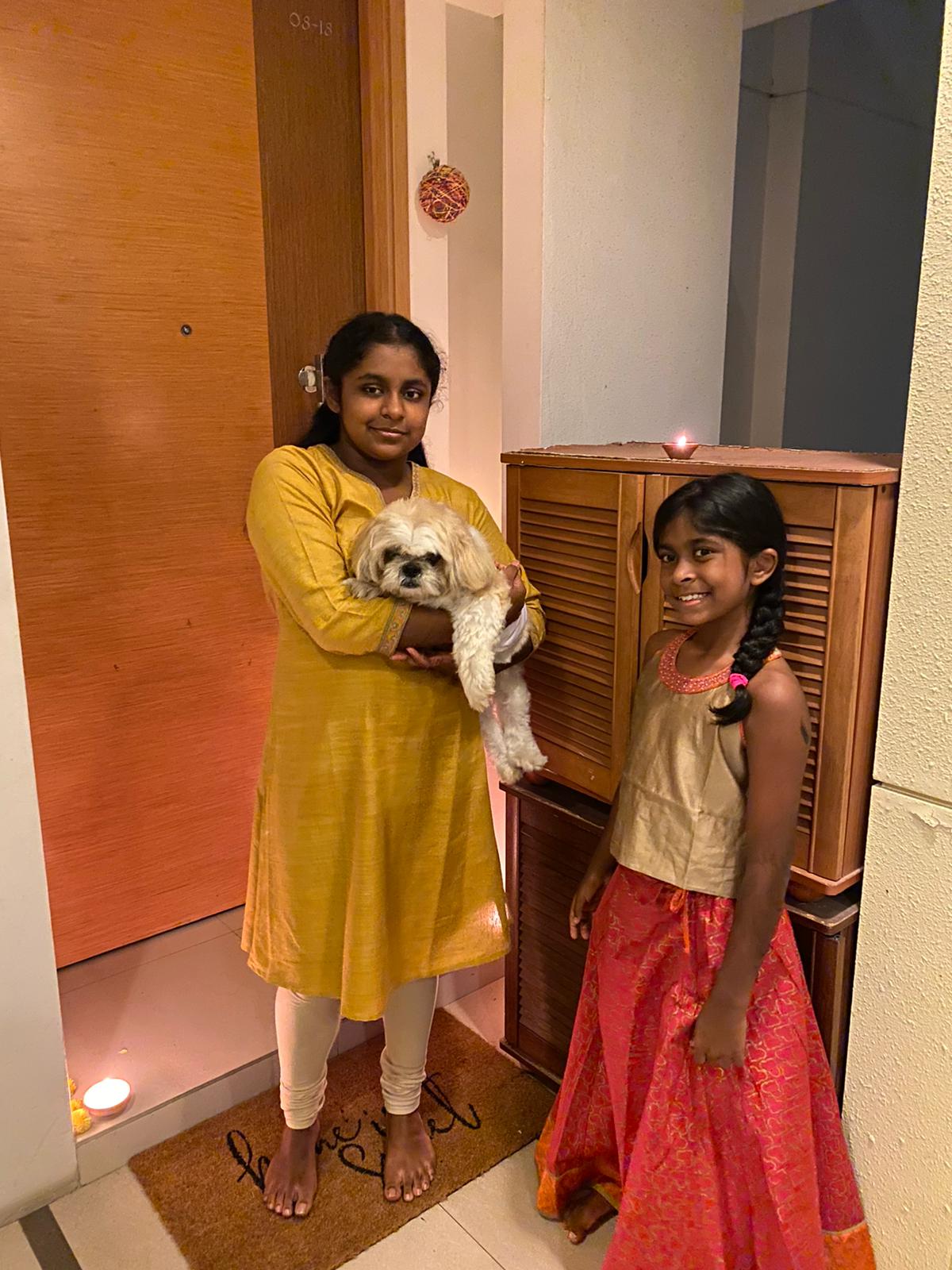 I remember arriving in Singapore in 2009 and above anything else having clearly decided that our child (Soha) would go to an international school to have the opportunity to interact with kids from various countries and cultures. That to me was the biggest gift we could give her.
EtonHouse, Broadrick has been a home away from home for Soha, and subsequently for Suhani. What our family has enjoyed the most about this primary school is the family feel it has and the personal touch all the staff at the school provide, not only the teachers, but the office, the support staff, the kitchen and even the management team.
Our kids have always come back home with a smile and have enjoyed going to school. We trusted the system and it did not fail us. EtonHouse encouraged our girls to spread their wings, grow at their pace and transform into confident young girls ready to take on secondary school and beyond.
I, personally, have loved creating the most amazing memories at this school. With its emphasis on celebrating diversity, we have loved the various celebrations at school and the community feel it brings with it. I know when my kids leave for school each morning, I trust they will have the most amazing learning experience because we have the most amazing team at the school to take care of our kids and let them blossom. Thank you EtonHouse for all that you have done for Soha and Suhani and many other kids who have been lucky enough to be a part of this learning journey. We love you all!  
Aliya Khan, parent of Soha (Year 9) and Suhani (Year 5) – 2020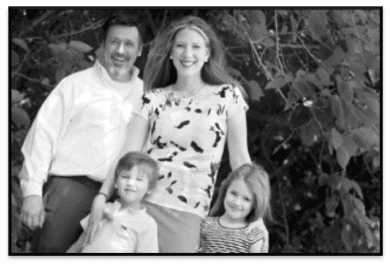 When the school year started, my husband and myself, had no idea just how much our children were going to love EtonHouse Broadrick.  From the first day onward, they were both so excited to go to school. Even on the weekends, they would wake up asking if they could go to school. It is now our second semester and they still have that same atitude.
EtonHouse Broadrick is different from anything we have ever experienced. There is community and camaraderie among the teachers, the staff, and the parents; unlike anything we have ever personally experienced. There are so many ways to get involved and be active and there is no limit to the creativity that flows through the halls and classrooms. It is such a fun place!
My children are learning so fast, how to do things that weren't even introduced to me at their ages when I was a child. My daughter (7) reads fluently, loves learning Mandarin Chinese, as well as, being able to speak it with perfect annunciation, and she is thriving. I love seeing her become this precious little human who cares about the world around her and how she can make it better. My son (5) has gained confidence by leaps and bounds, all because he has the perfect teacher and teacher's assistant who take the time to know him, know his needs, and teach him the way that they know he will learn best.
I cannot say enough about EtonHouse Broadrick. I hope and pray that we will stay in Singapore as long as possible so that we can stay with our family at EtonHouse.
Sid and Mindy Jones, parents Vivien (Year 2) and Sidney (Kindergarten 1) – 2016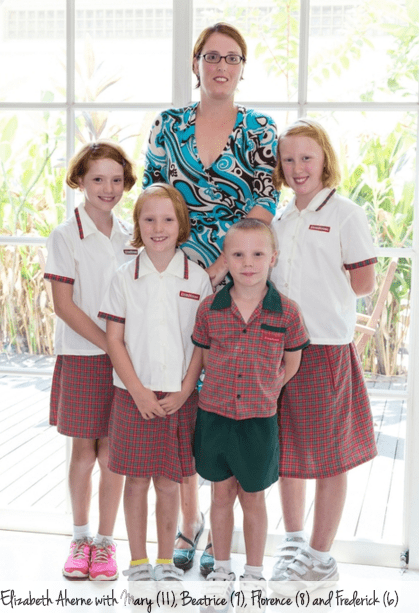 Attending EtonHouse International School Broadrick has given all the children so much.  Although the IB programme is different to the English school curriculum, we love the way that our children are now able to take responsibility for their learning and have developed the confidence to present it to their peers.
To ease the transition of moving abroad two years ago, we really wanted all the children to be together in one school. Making the choice from England was very daunting, as we were reliant on websites and phone calls. EtonHouse was able to accommodate us, and the admission staff made the transition very smooth.
The school is friendly and has a warm, family feel. The children are strongly encouraged to be caring and considerate towards one another, and we often see the older children helping the little ones. Because my children are spread throughout the school, they know every teacher and almost every child. They feel secure and totally at home. We feel that the children get a lot of individual attention from their class teachers, who get to know them really well.
Our children all have very different interests. Mary has discovered a real love of Mandarin and has picked up the language from scratch. She was thrilled to be part of the team that won the International Schools Chinese Competition. Beatrice loves PE and drama and really enjoyed performing in the school play, The Wizard of Oz. She trains every week after school in the running club. Florence is very musical and a keen member of the choir, while Frederick is sporty and desperate to make it onto the school's championship-winning football team.
There is so much going on, and our children come home full of stories about what they are doing, whether it's preparing for a class assembly, special themed weeks like Book or Science Week, or inter-house competitions.
Francis and Elizabeth Aherne, parents of Mary (11), Beatrice (9), Florence (8) and Frederick (6) – 2014
Source: Expat Living International school in Singapore: HUGE GUIDE 2014
Gonzalez Family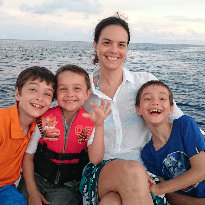 When we moved to Singapore from the USA in 2012, we were looking for a small school with a community feel. Many of the schools we looked at were way too big for our young kids. EtonHouse was the only one that checked off all our boxes! In addition to the size, it is a nut-free school (which is important to us because our oldest son has a severe peanut allergy); offers Mandarin four times a week, whereas the other schools we looked at offered it only once or twice a week; and has a broad selection of Extra Curricular Activities (ECA's); and is located in the East Coast. This school year, the school has begun offering music lessons on-site through an outside vendor.
EtonHouse has been a terrific place for our family. The boys are thriving with the IB curriculum and terrific teachers. EtonHouse Broadrick is truly a global community and does a great job of celebrating the variety of cultures and their important holidays, including Diwali, Halloween, UN Day, Christmas and, of course, Chinese New Year.
Parents are always welcome at EtonHouse and are encouraged to volunteer in their children's learning journey. The children get so excited when mom or dad shows up to help out in the classroom or accompanies the class on excursions. The Parent School Association (PSA) allows parents to be involved in the planning and execution of the various celebrations and events at the school.
The leadership at EtonHouse is professional as well as personal. They make it a point to learn the children's names and to be seen around school throughout the day. The principal and vice principal are not only accessible, but easily approachable and are ready and willing to assist families with their needs and concerns.
Likewise, the staff in the Parent Liaison Office (PLO) are extremely helpful and work hard to ensure that our children's day runs as smoothly as possible.
We have really enjoyed being part of the EtonHouse Broadrick family and highly recommend it to anyone looking for a great school.
Katie Gonzalez, parent of Nico (Year 1), Gabo (Year 4) and Diego (Year 6) – 2016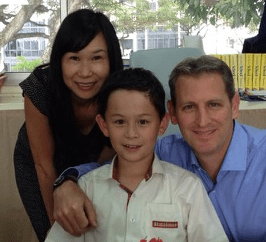 Zack started at EtonHouse Broadrick back in 2013.  One of the main reasons we chose this school was because of the strong Japanese language programme consisting of four lessons every week. Since I am Japanese and my husband is American it was very important that our son keeps up with his Japanese language skills.  EtonHouse Broadrick is the only primary school in Singapore that has a Japanese language program linked with an IB program.
In addition to this we liked that the school respects different nationalities with a large number of cultural events throughout the year.
Zack has always been very enthusiastic to represent the school basketball and football teams, plus participating in various school drama performances.
We would definitely recommend EtonHouse Broadrick. In fact my husband's colleague's daughter joined EtonHouse one year ago due to our recommendation
Josh and Michiko Burack, parents of Zack (Year 6) – 2016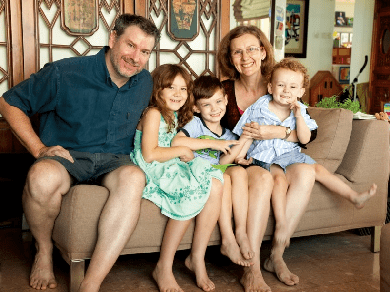 James and I were looking for a school that was close to our home, would cater for all of our children and would provide a supportive environment that embraced diversity. We were very fortunate to have friends with children already at EtonHouse; we attended some school events prior to enrolling our own children, thus getting a feel for what was to come.
The task of finding a school for our children, Genevieve (8) and Xavier (5), was made more difficult by Xavier's diagnosis of autism, but we were delighted when the children were both accepted by EtonHouse.
Genevieve is currently in the Year 3 bilingual class. She loves learning and especially enjoys her time with the specialist teachers at school. She has been given many opportunities to explore outside of the set curriculum, supported by her class teachers. Xavier has been attending 'big school' for nearly six months and is showing progress in many areas. Our youngest, Alexander (2) is yet to venture into schooling.
We have been very happy with the levels of support that have been offered by the dedicated staff and love the close community feel that pervades the school's many celebrations of learning and living.
Mary and James Whittred, Australia – 2013
Source: Expat Living, Guide to International Schools, 2013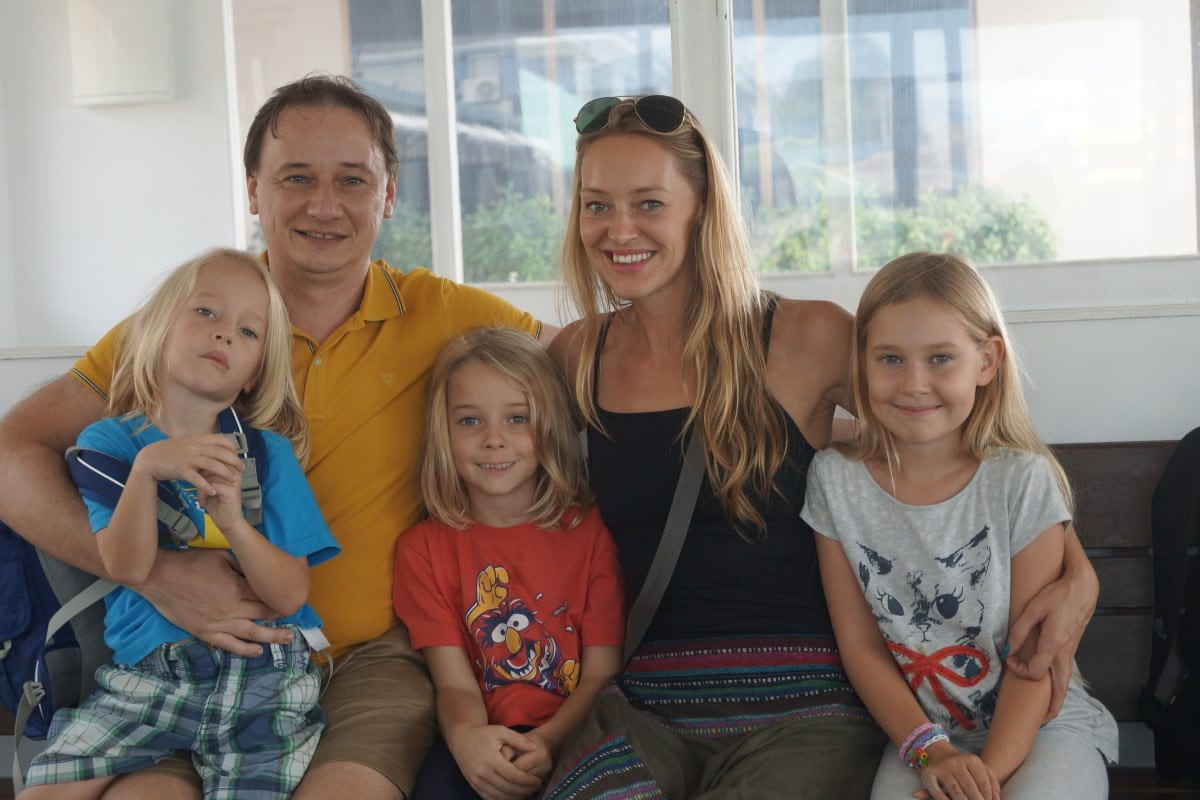 My 3 children are all currently attending EtonHouse Broadrick, and have been for the last 5 or so years. My children collectively have experienced every year group from N2 to Year 6.
I continually support EtonHouse Broadrick as I continue to feel the passion and support back from all of the teachers there, and the administrative staff. It is a friendly school with a warm heart. Every child is given credit for their uniqueness and differences.
There is a genuine and visible sense of care between classmates, peers which is supported further through the buddying schemes between the different year groups. The teachers really model a fantastic example to the kids of kindness, fairness and responsible caring attitudes.
Whilst the academic performance and support available is excellent, this is not what sets EtonHouse apart as why we choose this International school for our 3 children. The school community and everyone in it make this school a truly happy place, the starting point for effective learning.
Whenever you visit the school you will be greeted with smiling faces, from students, teachers, support staff and admin staff.
I believe very strongly that the shaping of young characters, and young citizens, is taken very seriously at EtonHouse Broadrick, and in conjunction with my efforts at home, I'm proud of the confident, happy, and caring children returning to me after each school day.
I fully intend to enroll my eldest in the secondary program at EtonHouse Broadrick, which is another testimony of my faith in placing my children in the educational and social/emotional care of EtonHouse Broadrick.
Rachel Pochat-Cottilloux, mother of Beatrice (Year 6), Louis (Year 4) and Oscar (Year 2) – 2016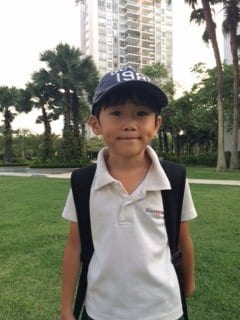 和葉は三年間過ごしたEtonhouse Mountbatten 718を卒業し、ブロードリックに入学しました。
この学校に決めた理由は、
ユニフォームにも親しみがあり718と同様にとてもアットホームな雰囲気だったこと、インターナショナルスクールの
タームカレンダーが同じだったこと、第二言語に日本語が選べたからです。
朝の登校から、校長先生をはじめたくさんの先生から、"Good morning,Kazuha"と声をかけてもらい、プレイグランドで、学年関係なく遊ぶことができる朝のプレイタイムはとても楽しいようで、毎日8時すぎには学校に着くようにしているほどです。
また718と同様、様々な国籍のお友達と一緒に学べる環境で、個々の意見を尊重してくださる先生方の元、のびのびと楽しくマイペースに過ごしている姿にとても満足しています。
Shizue Tsuboi, Parent of Kazuha in Year 2 – 2017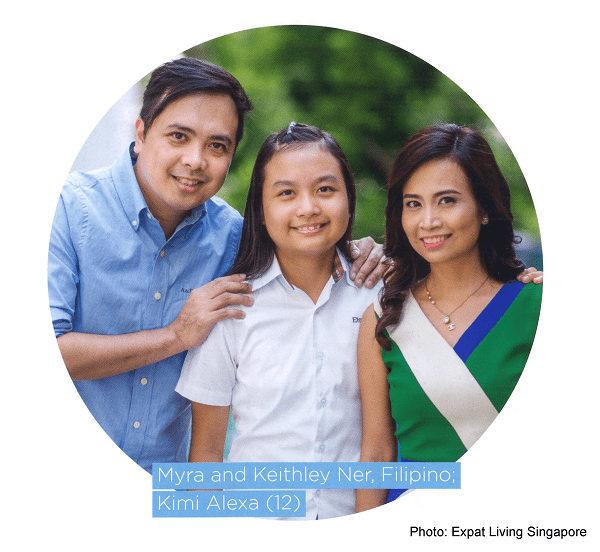 Kimi attends Secondary 1 (Year 7) at the EtonHouse International School at Broadrick. She started in Year 1 and then left towards the end of Year 4 due to our family relocating. She rejoined EtonHouse in Secondary 1 when she returned to Singapore. The staff and teachers at EtonHouse are incredibly professional and dedicated. The school helps us in every way to make Kimi's campus experience enjoyable. We also often have get-togethers with other parents and their children outside campus. In terms of teaching, the learning is made fun. We like that the school is educating and developing the children holistically, not just for academics.
At the Secondary level, the school has an Outdoor Education programme that Kimi is enjoying very much. This includes a variety of adventure challenges such as orienteering, archery and rock climbing, which has helped test and develop her physical, social and personal skills. She always comes home happy and with many stories to tell. She has gained much confidence and independence through her everyday interactions with teachers and classmates. The school also keeps parents up to date with our children's progress.
When we arrived in Singapore, we checked out schools in the East area and shortlisted EtonHouse. When we visited the campus, we felt that it was the right school for Kimi. We were very impressed with the school's values, philosophy, and cultural and linguistic diversity, as well as its solid and well-rounded curriculum. The school is warm and welcoming, focusing on each individual child and their talents. EtonHouse has pushed the boundaries of Kimi's capabilities while still making it enjoyable for her.
Myra and Keithley Ner, parents of Kimi Alexa (12 years old) – AY 2016/2017
Click here to watch parent testimonials.