Applying at EtonHouse International School Sentosa can be completed in 3 easy steps. Enrolments are open all year round, subject to availability.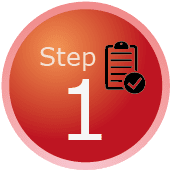 Complete the Registration Form
For Pre-School applications, complete this EtonHouse Sentosa Pre-School Registration Form and pay the one-time, non-refundable registration fee of $2,600 (excluding GST). The refundable pre-school deposit ($5,559 for Step-Up to Year 1) will also be applicable upon registration.
For Primary School applications, complete this EtonHouse Sentosa Primary Years Student Application Form and pay the one-time, non-refundable application fee of $642. Upon review and acceptance of the enrolment, an enrolment fee of $2,140 will be applicable.
Payment can be made either via bank transfer, cheque or by PayNow. Click here for further details.
Please note that this registration / application fee is non-refundable and non-transferable and payment doesn't guarantee a place at the school.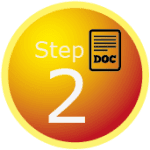 Supporting Documentation
In support of your application, please submit the mandatory documentation to complete your registration:
Copy of student's birth certificate (Singaporean) or Re-Entry Permit (Permanent Resident) or FIN card (copied on both sides) *Note: mandatory document prior to commencement
Copy of student's passport
Copy of each parent's IC (Singaporean / Permanent Resident) or FIN card (copied on both sides)
Copy of each parent's passport
Digital photographs of student and each parent – clear, front facing and against a white background
Copy of student's latest school report (in English)
Copy of student's most up to date immunisation records *Note: immunisation against Diphtheria and Measles is compulsory in Singapore
Copy of all relevant special education evaluation reports (if applicable)
Kindly note that all the above documents and applicable fees must be submitted to the school before an application is considered and reviewed.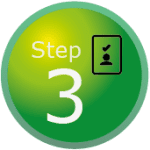 Review & Placement Confirmation
During the review process, the school will assess carefully whether we can provide adequate support for any child before confirming the child's enrolment. Acceptance to EtonHouse Sentosa will be based on a comprehensive review of the above documents and information provided.
Should the school need further clarification regarding your child's learning and the reports submitted, your consent to contact current school will be required. 
We will be in touch with you after we have reviewed all required documents to inform you of the next steps. Review typically takes 7-10 working days but this may vary depending on the desired commencement date and if further clarifications are required.
In the event whereby the application is successful, a formal Letter of Offer will then be issued to the family. Following this, the school will also share class placement information closer to the commencement date.
In the event that the school is unable to provide adequate support for the student due to additional learning needs and thus unable to confirm the student's enrolment, the school will also inform you of the outcome.
Click here for terms and conditions of enrollment.