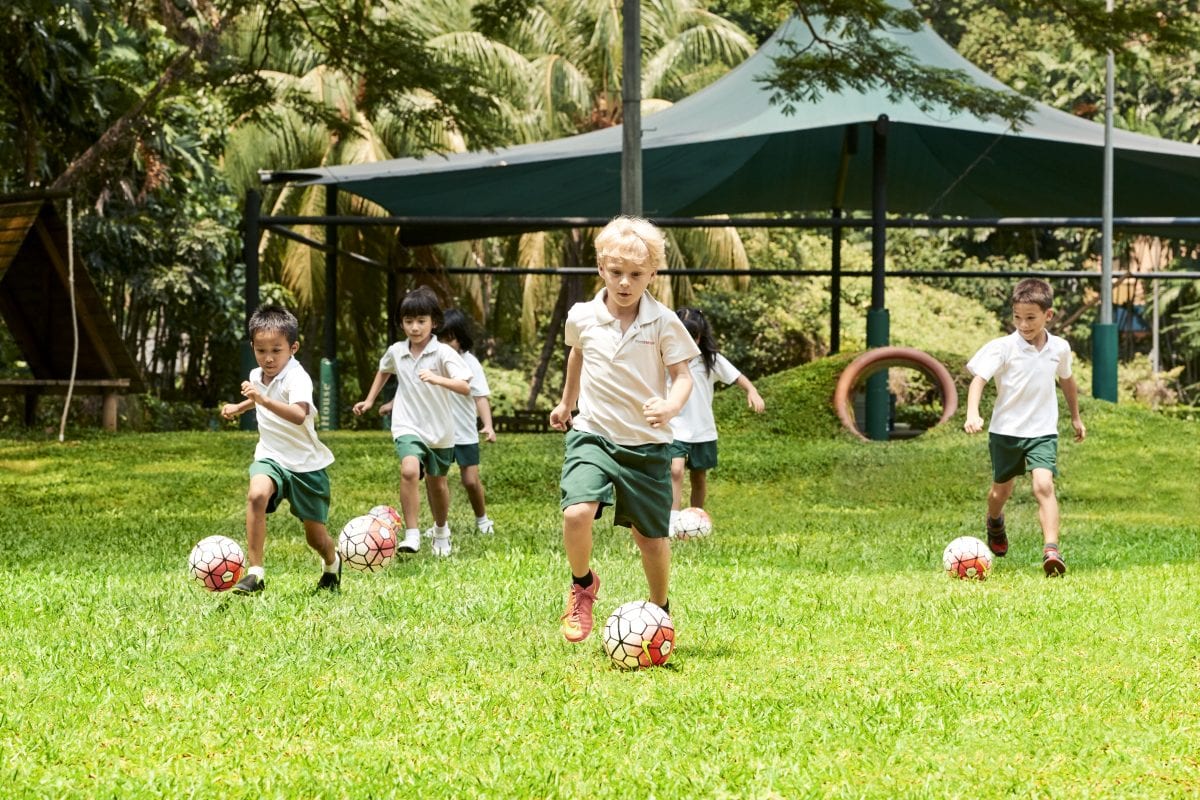 EtonHouse Sentosa offers a unique, first-of-its-kind international school programme within its beautiful premises. Supported by the International School campus on Broadrick Road in the East Coast, the primary curriculum at the EtonHouse Sentosa campus will have the rigour and depth of our curriculum offered over more than 26 years. Students can also enjoy the option of a seamless transfer to the EtonHouse Orchard campus for secondary years.
Some unique features of our international baccalaureate primary years programme:
Small class sizes, rich student-teacher interactions
Your child will be a part of a close-knit community where every teacher knows every child. Unlike large primary school settings, this boutique environment with two teachers per class will give your child dedicated and individualised support.
Unique nature education and outdoor programme
The 'Island is my Garden' programme will extend to the primary years and include not only regular PE and sports opportunities, but also add an extraordinary dimension to them. Experiences such as beach volleyball, adventure sports and nature trails will be a unique element of this campus.
Dual language classes with dedicated English and Chinese teachers
Our bilingual immersion programme is offered in the primary years as a continuation from pre-school. We have dedicated English and Chinese teachers for each class.
Specialist learning suites
The Edtech learning suite is an integral part of the curriculum where your child develops skills in coding, programming, multimedia authoring, animation, 3D gaming and more. The indoor gymnasium, design and technology learning suite and visual arts studio offers your child an exciting line-up of learning experiences across the spectrum.
For the list of EIS CPE permitted courses, please click here.