Applying at EtonHouse International School can be completed in 3 easy steps. Enrollments are open all year round, depending on availability. 

Complete the Application Form
Complete the Application Form and pay the one-time, non-refundable application fee of $648. 
Payment can be made either via bank transfer, cheque or by PayNow.  Click here for further details.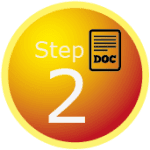 Supporting Documentation
In support of your application, please submit the mandatory documentation to complete your registration:
1)    Copy of parent's passport or Singaporean/PR card, Employment Pass
2)    Copy of the child's passport or Birth Certificate for Singapore Citizens, Entry Permit for PRs
3)    Copy of student's latest school report (in English), compulsory for children applying from Year 1 (K2) onwards
4)    Student Reference Form, compulsory for children applying from Year 1 (K2) onwards. This form is to be completed by your current/previous school. Download here.
5)    Copy of student's most up-to-date immunisation records
*Note: Immunisation against Diphtheria and Measles is compulsory in Singapore. Immunisation records are not required for students aged 12 years and above.
6)    Digital photographs of student and each parent – clear, front-facing, and against a white background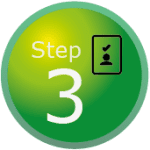 Assessment & Placement Confirmation
We will review all school reports and arrange for a personal interview where necessary to ensure the appropriate year level placement. A mandatory English Language Placement Test is required if:
child's first/native language is not English

child has been in a school where the main language of delivery is not English

parent requests for language support i.e. English as an Additional Language (EAL)
Following this, an offer letter will be issued confirming your successful application, and an enrolment fee of $2,000 (excluding GST) will be applicable.