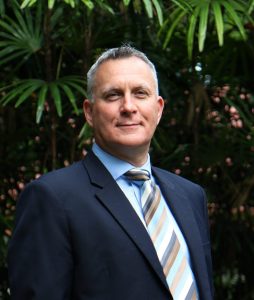 Robert Randall
Principal
Robert brings with him 25 years of educational experience in both the UK and Singapore. He joins us from Tanglin Trust School, Singapore where for the past 14 years he has successfully held several senior leadership positions including the Head of Sixth Form and Assistant Head. He went to school and university in London where he developed his passion for rugby and education. Upon completing his teacher training in 1996, Robert worked at The London Oratory School teaching Economics and Business to both GCSE and A level. He also became a Housemaster and Head of Department during his time at the Oratory where he gained and developed extensive academic and pastoral leadership experience.
In 2007, after eleven years in London, he joined Tanglin Trust School, Singapore as the Head of Sixth Form where he was responsible for leading the introduction of the IB Diploma Programme alongside the well-established A Level curriculum. He later went on to become an Assistant Headteacher responsible for Teaching & Learning and then led the Upper school where he was responsible for the academic and pastoral needs of students aged 14 – 16. 
Since August 2018, he has been the Deputy Headteacher – Academic with responsibility for all academic matters working very closely with the Head of the Senior School and Deputy Headteacher (Pastoral) on both a daily and strategic basis.
In October 2020, Robert gained his NPQH (National Professional Qualification for Headship) from University College London/Institute of Education. His final project focused on leading a change in the assessment and culture of the school to improve student progress and attainment to address concerns regarding student well-being and mental health. 
With his stellar track record and extensive experience in both pastoral and academic matters, we are confident that Robert has the skills to effectively lead the school into its next stage of development. His knowledge of international education within Singapore will prove a tremendous asset as we move forward. Robert also brings with him leadership experience in a top school in London prior to joining Tanglin Trust.
Robert is a motivated and committed senior leader who strongly believes in a value-based education system where the student is placed at the heart of the decision-making process. Fundamental to his beliefs is the view that every student should be provided with the opportunities to be the best they can be both in and out of the classroom.
His educational philosophy is clearly aligned with our ethos and values, and we are very excited about his appointment. He has a strong belief that a successful school should be a happy and thriving learning community where each child is provided with the opportunity to flourish and be the very best they can be.
Mike Carrigan
Head of Primary
Mike is from the UK and he has been living and working in Singapore with EtonHouse for more than eight years. He has been a teacher for over eleven years. His approach to education is strongly influenced by the work of the educators in Reggio Emilia and particularly their philosophy and beliefs regarding children. He strongly believes that children are capable individuals and that by carefully listening and following their ideas and questions, their inquiries will be challenging, relevant and engaging for all members of the class. 
He believes that inquiry learning is the primary way that humans learn and make sense of our world. The two curriculum frameworks that are used at Orchard offer us many possibilities to engage in inquiries that build our knowledge of the world collaboratively and explore multiple perspectives. This supports us as we develop as internationally minded people.

Another area that he appreciates about working at a school with our philosophy and approach is the strong sense of community that the school aims to encourage and develop. Recognising the vital role educators all play in the children's lives is of the utmost importance. Due to this belief, he feels privileged to be able to work alongside all of our children, families and staff.

Away from school, he enjoys spending time with family and friends, travelling, reading and watching sports.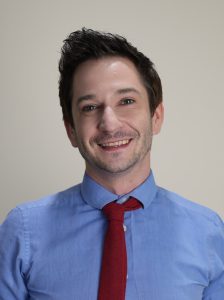 Sean McGeough
Middle School Coordinator
Sean joins us as the Middle School Coordinator with 15 years of teaching and leadership
experience in Science. After completing both his degree and PGCE (Chemistry) in Liverpool, Sean taught Chemistry at a range of comprehensive and selective grammar schools in the UK before moving to Singapore in 2014.
In the years since moving to Singapore, Sean has developed broad curriculum experience through teaching and implementing the English National Curriculum, IB MYP, IGCSE, IBDP and A-level specifications in several schools. In addition, he has held pastoral responsibilities and been involved with launching Cognitive CoachingTM across multiple international schools.
Sean brought this expertise to EtonHouse Orchard in 2020, leading the Science team in the development and implementation of an inquiry based curriculum. He is passionate about interdisciplinary learning and is looking forward to embedding this approach across the middle school at orchard, giving students ownership of their learning as they embark on their secondary school journey. Outside of school, Sean travels extensively and works closely with several NGO groups throughout the region supporting children in developing nations to have the same opportunities as our students do.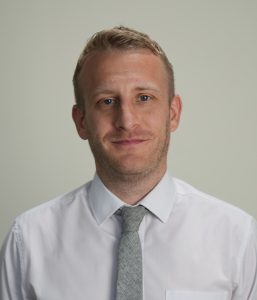 Phillip Gray
Upper School Coordinator
Phil joined EtonHouse in July 2020 as the Business Studies subject specialist whilst he has also utilized his experience teaching both Maths and ICT, allowing him the opportunity to engage with students across year groups and gain perspective on the learning differences of these key subjects.
Phil holds a Business Master's degree and Prior to joining the teaching profession, he worked for several years within the property sector. His academic knowledge, coupled with the real-world application of business management tools, subsequently led him to pursue a career in teaching and he takes great pleasure in helping to equip students with the knowledge and skills required to fulfil their true potential within the working world.
Phil's previous experience within UK schools and colleges means he is well placed as Head of Upper School to support students in making appropriate academic choices and evaluating the different pathways available to them, in order to realise their own career aspirations. He also puts great emphasis on the importance of creating a positive learning environment, with mutual respect between students and teachers which applies both inside and outside the classroom. This enables students to succeed academically, whilst also building the skills that are required to become mature, young adults. Given that the breadth of Phil's specialist subject, Business Studies, allows students to explore a variety of career routes and further education, he enjoys nothing more than hearing stories of success from returning students who are currently navigating their way through the business world.
Away from teaching Phil is an avid sports fan, enjoying playing and watching both football and tennis regularly. He has travelled extensively across Europe, Australia, Asia and North America and is looking forward to embarking on the next phase of his career at EtonHouse, Orchard.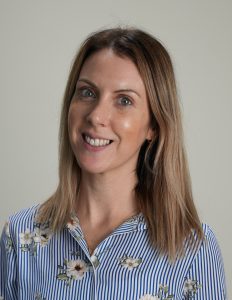 Emma Caunt
Sixth-Form Coordinator
Emma joins us as the Sixth Form Coordinator with 11 years of teaching and leadership experience in History, Politics and Humanities. After studying History and Politics at the University of Liverpool she completed her PGCE Secondary (History) at Warwick University and taught both History and Politics for 2 years in the UK before her first international move in 2013 to the UAE.
Following a two-year period as the Careers Coordinator at the English College, Emma was promoted to Head of History and Politics. She later joined the academically selective Dubai College, where she delivered History, Politics, Extended Project Qualification and led on student wellbeing; introducing the internationally renowned Mindfulness in School Project.
A move to Singapore saw Emma join Tanglin Trust School where she assisted in the leadership of a large History and Politics department and was a Sixth Form tutor where she supported the university guidance and application process. She
brings with her a wealth of Post-16 experience, both academically and pastorally, and is very much looking forward to leading the Sixth Form at EtonHouse International School, Orchard as they embark upon their A Level journey. In her spare time, Emma is an avid yogi – having qualified to teach the discipline in 2015, a keen traveller and a huge fan of historical fiction.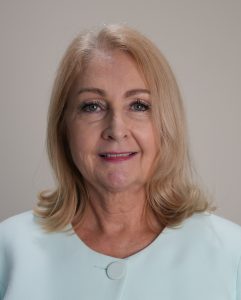 Ann Richardson
Head of Inclusive Education
Ann was raised and educated in Melbourne, Australia, completing her studies at Monash University and the Australian Catholic University. Having taught at both Catholic and Independent schools in Australia, Ann was inspired to diversify her teaching experience into the International School context.
Arriving in Singapore in 2014, Ann joined the Australian International School where she held roles in teaching and leadership before returning to Melbourne in 2021. After 18 months of missing the wonderful Singaporean lifestyle, Ann was keen to return, and embraced the opportunity to join EtonHouse in the role of Head of Inclusive Education. She was attracted to EtonHouse because of its commitment to personalized education. Her core belief is that every student deserves to have a learning experience that is positive and uplifting, building upon individual strengths while supporting any challenges.
Her current role as Head of Inclusive Education was a natural career progression after having provided learning and pastoral support for students over many years. Since the beginning of her career as a classroom teacher, Ann has been passionate about catering for the individual learning needs of all students, including those with specific learning needs or social emotional
challenges. It is her firm belief that respect and understanding grow when students of diverse abilities and backgrounds play, socialize and learn together.
In addition to holding a Master of Education with a major in Special Education, Ann is also an Expressive Therapies Counsellor and a Self-Reg Facilitator. As a strong advocate for inclusion, Ann's goal is to provide a nurturing and targeted approach that supports all students in achieving optimal outcomes for a happy and successful life. Creating safe, supportive and engaging learning environments is an area of priority as Ann believes in supporting students in a holistic way.
Ann's leadership is defined by a growth mindset and her commitment to strong values and high standards. She works closely with teachers to ensure optimal learning outcomes for every student based on evidence-based best practice.
Understanding that communication is at the heart of any successful endeavour, Ann values the opportunity to work closely with parents to achieve successful outcomes for all students. She acknowledges that a collaborative approach involving educators, students and parents is key to success.
Ann has 3 adult children, one of whom lives in Singapore. As well as spending time with family and friends, Ann's favourite pastimes include travelling, yoga and walking in nature.
Learn more about Orchard's Organisation Chart.