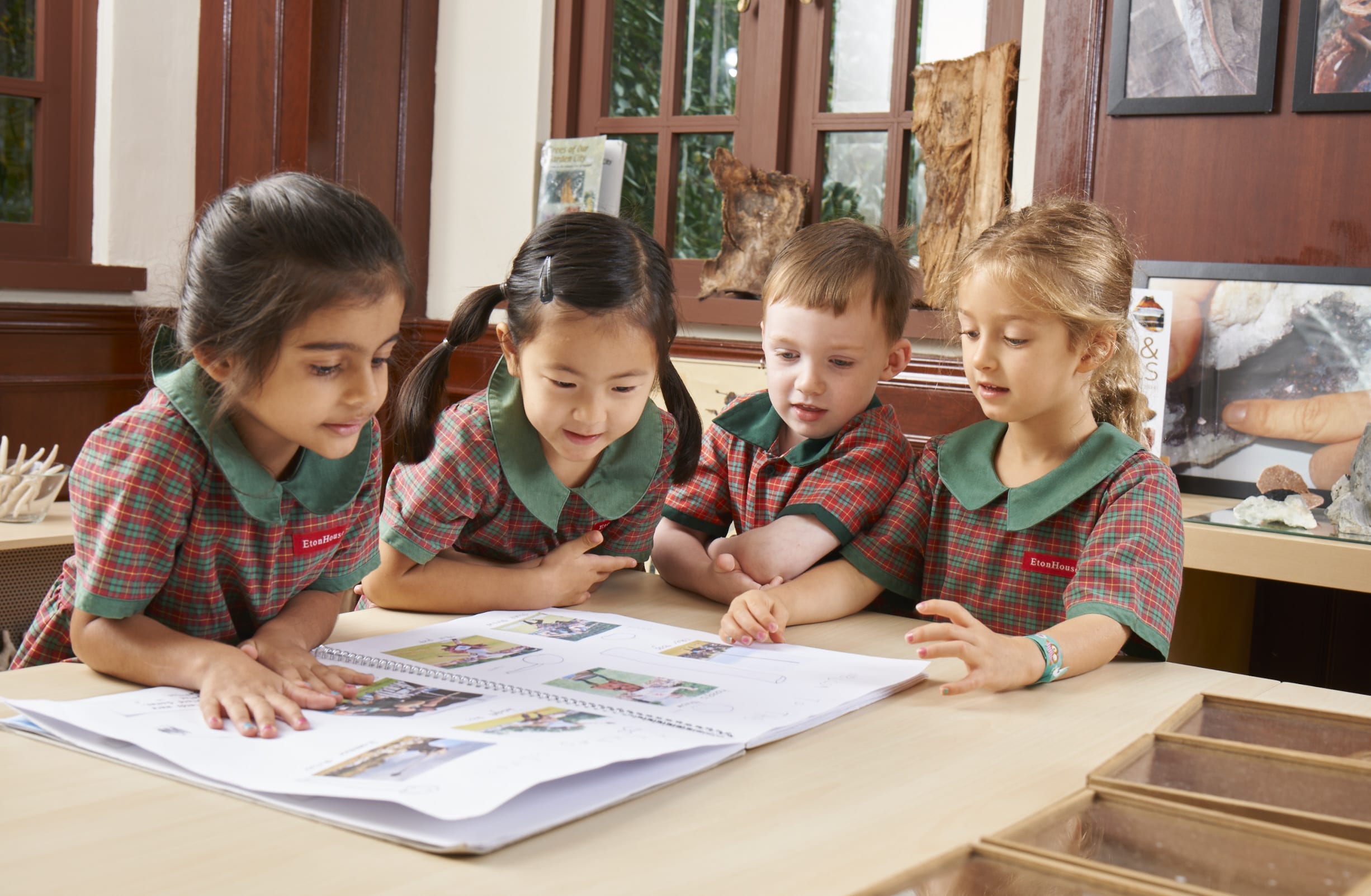 Pre-Nursery & Nursery 1
The EtonHouse Inquire.Think.Learn curriculum framework has been developed to support teachers in responding to a learning context of the 21st century – a time of rapid change where "learning how to learn", creativity and critical thinking must be the focus of a quality early childhood programme.
As early childhood educators, we support the holistic development of the learner, that is their physical, emotional, social, intellectual, creative and language development.
There are 8 big ideas that underpin the EtonHouse Inquire.Think.Learn curriculum framework.
These are:
An image of the child as competent. Children are respected as strong and competent learners, curious and interested in their world and who are acknowledged as sophisticated thinkers and communicators
An understanding that play and conversation are the central modes of learning
A recognition that the curriculum has research-based intellectual and pedagogical integrity
The importance of seeing the learner within a socio-cultural context where knowledge is constructed as the child interacts with both the physical and interpersonal environment
The ongoing commitment by educators to view themselves as researchers who work with colleagues, children and families, to deepen their own understanding of their teaching
The facilitation of flexible environments that recognise that children learn not only from their teachers and peers but also from their interactions with the physical environment
A demonstration as educators of accountability for children's learning through reflective pedagogical documentation.
The establishment of a reciprocal partnership with parents, recognizing them as the child's first educator
As part of this play-based, inquiry-based learning approach, young children at EtonHouse Thomson are respected as competent thinkers and communicators who are offered many opportunities to engage with a range of materials and resources that extend and challenge their thinking. 
EtonHouse Thomson
8 Thomson Lane, Singapore 297743
Visit Us
Get Directions
Phone
+65 6252 3322
Fax
-
Email
thomson@etonhouse.edu.sg